WOLF Reviews
An emphasis on DESIGN
While it's imperative that anything reviewed achieves its objective from a practical and functional perspective, the WOLF review process has an emphasis on design and craftsmanship. Different product types will have different reviewing criteria. No one can claim to be experts on everything and there will be many products and areas beyond our realm with which we would decline reviewing services. Where a product is heavily based on function or technology we must assume that all main functional and pragmatic criterion are well met. For example, if we were to review a guitar we would not open the product to reveal and study its inner workings. Likewise, we would not necessarily try out the instrument to assess its feels and sounds. Our focus would be on how the guitar looks and feels to the eyes and hands.
The process
A large range of products are reviewed each year and our processes vary accordingly. A car for example will require a very different approach to something significantly smaller like a vase. Smaller products would normally be delivered and photographed in one of our studios. While it is preferable to have the actual item for review in front of our examiners this is not always possible and high resolutions digital images may in some instances be used particularly for our experts who may be overseas. A team of several experts is assembled as per suitability to the product. Each expert is then afforded private time to make individual assessments before meeting in a group conference to further discuss their findings. Where the panel agree on certain aspects, those views are formulated into a written report. Further to those notes is the all-important WOLF Design score that is derived as an average from all the examiners. Excluding the delivery period, the length of a review process can take anywhere between 1 to 4 weeks depending on the product or place in review.
The WOLF Appraisal pack
Upon completion of our examination review a written report with professional photos are provided in both hard and soft copy. A license will be issued to use the text from our review to further promote a product online through websites, newsletter, blogs, etc.
Most importantly however is the WOLF seal of approval which will come with a score. The WOLF seal will be provided as a PDF file which can be attached wherever your product is presented digitally. Customised labels bearing the WOLF seal of approval can also be ordered at an additional cost.
Dependant on the product type and score you may also purchase our online promotions package which can further enhance your product throughout online publications, including newsletters, blogs and other websites.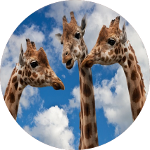 PUBLIC DISCUSSIONS
Lectures and workshops
Further to practice Taras Wolf maintained a teaching career that spans over 20 years. He designed and built INNERTIME (The World's most beautiful dance school) from which began a parallel career in mentoring and teaching. He has taught thousands of students of different ages and cultures. Over the last 10 years his focus has been on inspiring young designers and architects at University level. He is regularly invited to lecture from his experience to audiences both locally and abroad. According to our Mr Wolf "Teaching is both a privilege and an honour" and something he continues to enjoy.
Wolf designs can organise lectures or workshops focused on creative thinking or design. Upon review of your product we can also travel to further promote or hold public discussions based our review. Enquire now for further information.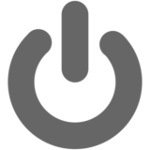 GETTING STARTED
Applying for a review is a 3 part process that begins with filling out the application form on our contacts page. Depending on the product in question an appropriate questionnaire or further request for information is emailed back to the applicant together with an appropriate fee proposal.
The next step involves our team assessing the product information provided for feasibility. This is considered from both logistical and expertise perspectives. If your product is approved for review your acceptance form together with purchase package must be completed and returned to us with required payment.
Receipt of payment and completed forms allow your product to be scheduled in for a review of which a specified date and time frame is provided.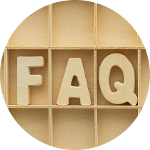 FREQUENTLY ASKED QUESTIONS
Anyone attempting to answer this is immediately vulnerable to critics or debate due to the subjectivity of the word. As an authority on design however, we must at least attempt to define our own meaning of this. At WOLF designs we consider anything that has been intentionally conceived to create a meaningful or deliberate outcome a form of design. Our preference is with situations where the outcome is positive and beautiful. This however does not necessarily mean that good design is always beautiful or positive.
That makes design more about the power of choices to create. Anyone can thus be a designer as simple daily acts such as choosing what to wear or cooking a meal to achieve a specific goal can be considered forms of design.