WOLF DESIGN retro REVIEW. 15th November 2019
A retro review looks at products that are at least over ten years old from a present-day WOLF design perspective. While the technology and fashion of the period influence design, and are taken into consideration, great design ideas will transcend their eras to be timeless.
Interesting and factual information may be provided, but our review aims to deliver insight from the perspective of a designer's mind and eyes.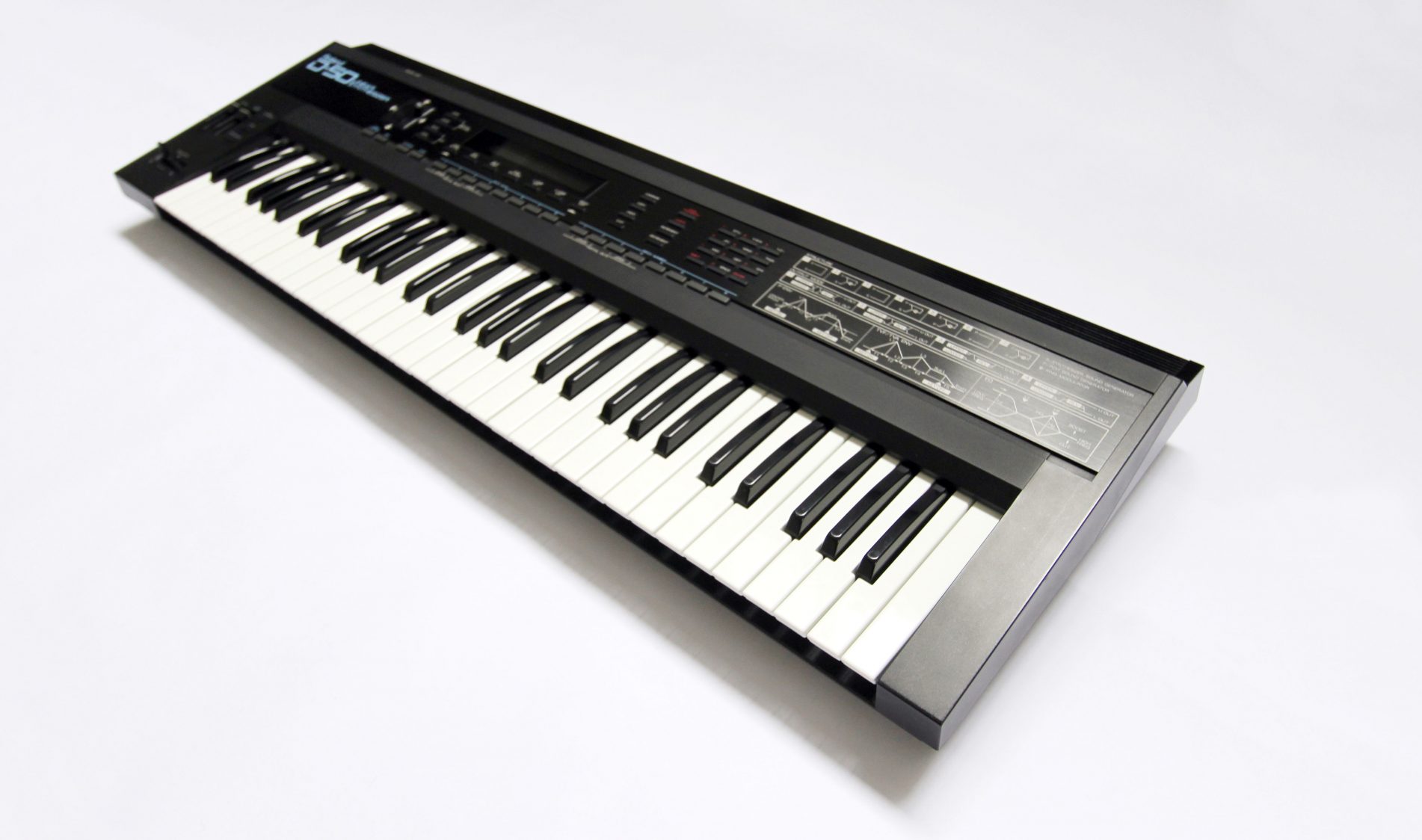 Ahead of its time in design
INTRODUCTION
Product Focus
As with most reviews the focus is on the design and its evolution with the synthesizer. The functioning systems and sound quality are not necessarily considered.
Product description
Released in April 1987, the D-50 had a new look and sound based on Roland's Linear Arithmetic Synthesis. It was the first affordable synthesizer to include an on-board effects processor and combine sampled sounds with digital ones. There was also an external PG-1000 programmer that could be purchased separately and attached to the unit for more complex sound editing.
Responsible for so many classic sounds of the late 80s, it remains almost as legendary and iconic as the Jupiter 8, but significantly more affordable being produced in much larger numbers.
Price and Availability.
With so many units produced there is always a D-50 for sale. Many musicians today still regard the D-50 as being very useable which explains why they generally go for slightly more than Yamaha's DX7. A mint example however is very rare because these synths saw a lot of use in both home studios and on stage. Average ones sell between $600 and $700 Aust. Very clean ones can easily get as much as $800 and expect to pay even more if they are MINT with box, case, manuals and sound cards.
Additional information
While Roland produced some amazing synths in the early 80s, Yamaha remained dominant in sales due largely to the DX range and the DX7 in particular which had evolved into the DX7IIFD (1986). Roland's D-50 was the first real threat to Yamaha's dominance, and considered by many as the DX7 killer. The D-50 with its effects processor and ROM samples could produce sounds beyond Yamahas FM synthesis. Unfortunately, it's time in the spotlight was relatively short with KORG releasing its legendary M1 just a year later in 1988. The D-50 was then caught between the reputable DX7IIFD and futuristic M1 workstation. While the DX7IIFD was aging it was still a very refined synth with tank like build and a disk drive which both Roland and KORG failed to incorporate. The M1 boasted equally impressive sounds but with added advantage of an on-board sequencer. It was the dawn of the workstation.
REVIEW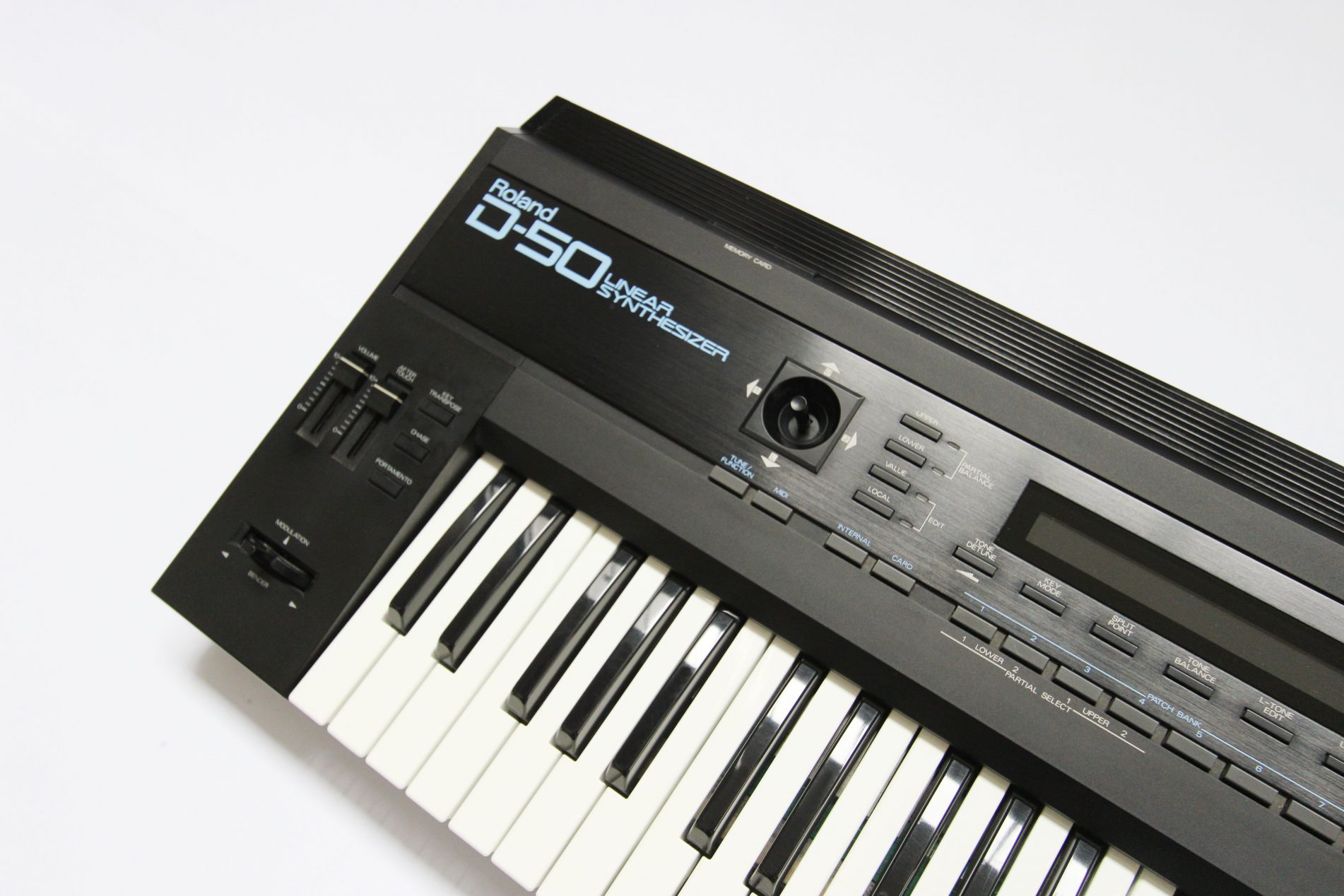 First impression/ Delight
While the D-50 borrows some design cues from Roland's S-50 (1986), it was a fresh new look for Roland synthesizers in general. It feels exactly like something from 1987 with its jet black body colour and angular geometry. The D-50 is well organised and relatively compact for a flagship 61 key synthesizer. Nothing really jumps out at you or feels out of place and because of that it still looks quite contemporary. It feels very digital and looks exactly like how a digital synthesizer should. The joystick is probably the only thing that draws your attention as this was a new and innovative controller at the time.
Exterior Design Review
The main front panel is made from a black anodized aluminium plate with a fine horizontal surface texture. It has a slight sheen that contrasts nicely against the flat black plastic pieces surrounding it. The top edge has an interesting shape that folds down on an angled step. This is a good design departure from most synthesizers that just had a flat backside to advertise name and model. Further enhancing the step down are several groove lines that run the length of the unit. The side panels also have an inward bevel.
From the sides this machine looks rather architectural and futuristic. From the front the D-50 is relatively flat and smooth yet alert and ready for action. Some technical graphics placed on the right end of the front panel look complex but are probably never referred to. This was unnecessary in our opinion and might have made for a cleaner look without them. The light blue lettering was probably fashionable in 1987 but looks a little off to us today. A simple white or silver might have been more timeless.
All the buttons are well spaced, grouped and positioned to be in line with one thing or another. The only exception and is slightly uncomfortable to our designer's eyes are the buttons just beneath the display screen. They seem too widely spaced apart and bare no symmetry or relationship to the screen above or the buttons beneath which are in line with the screen. It almost seems like a mistake.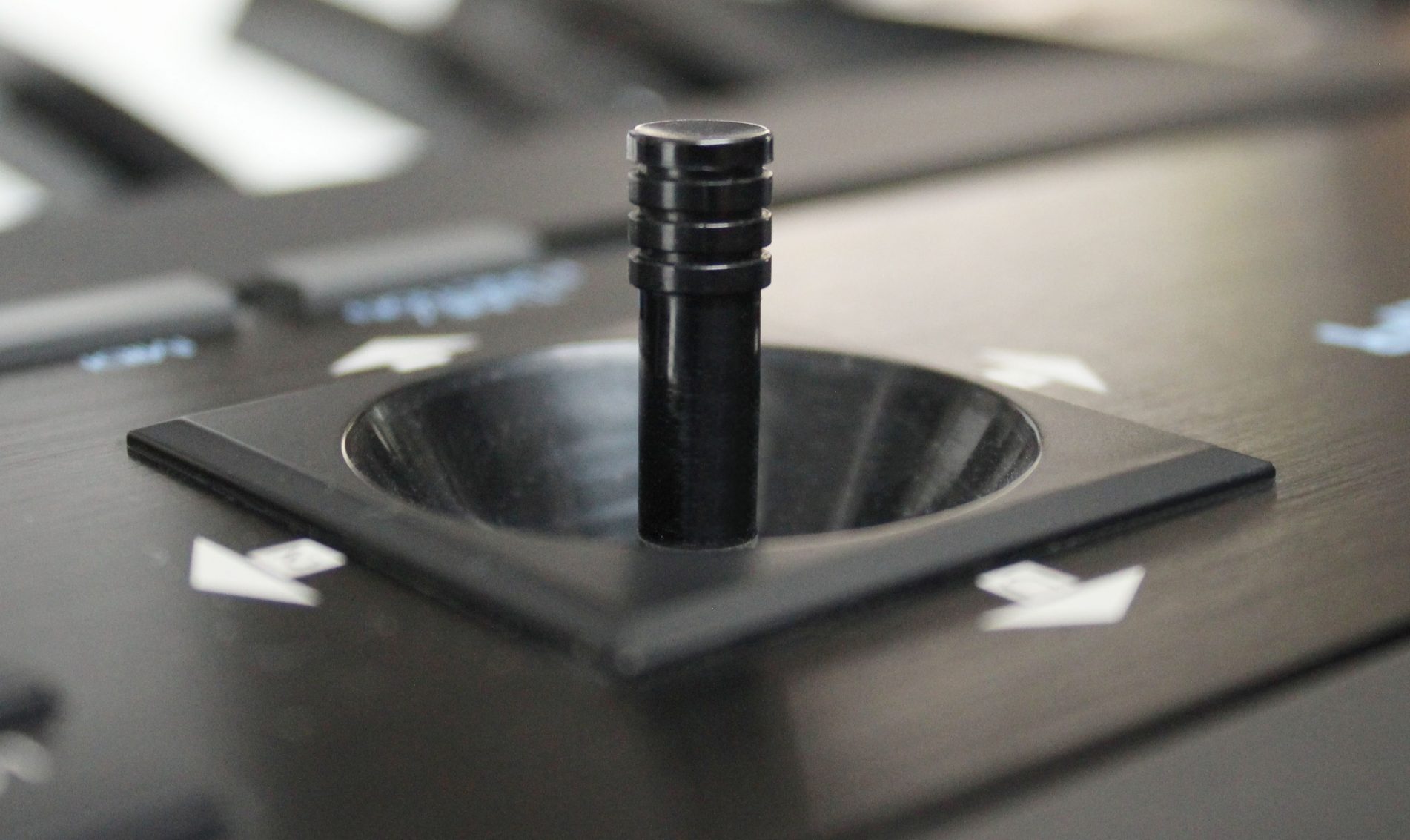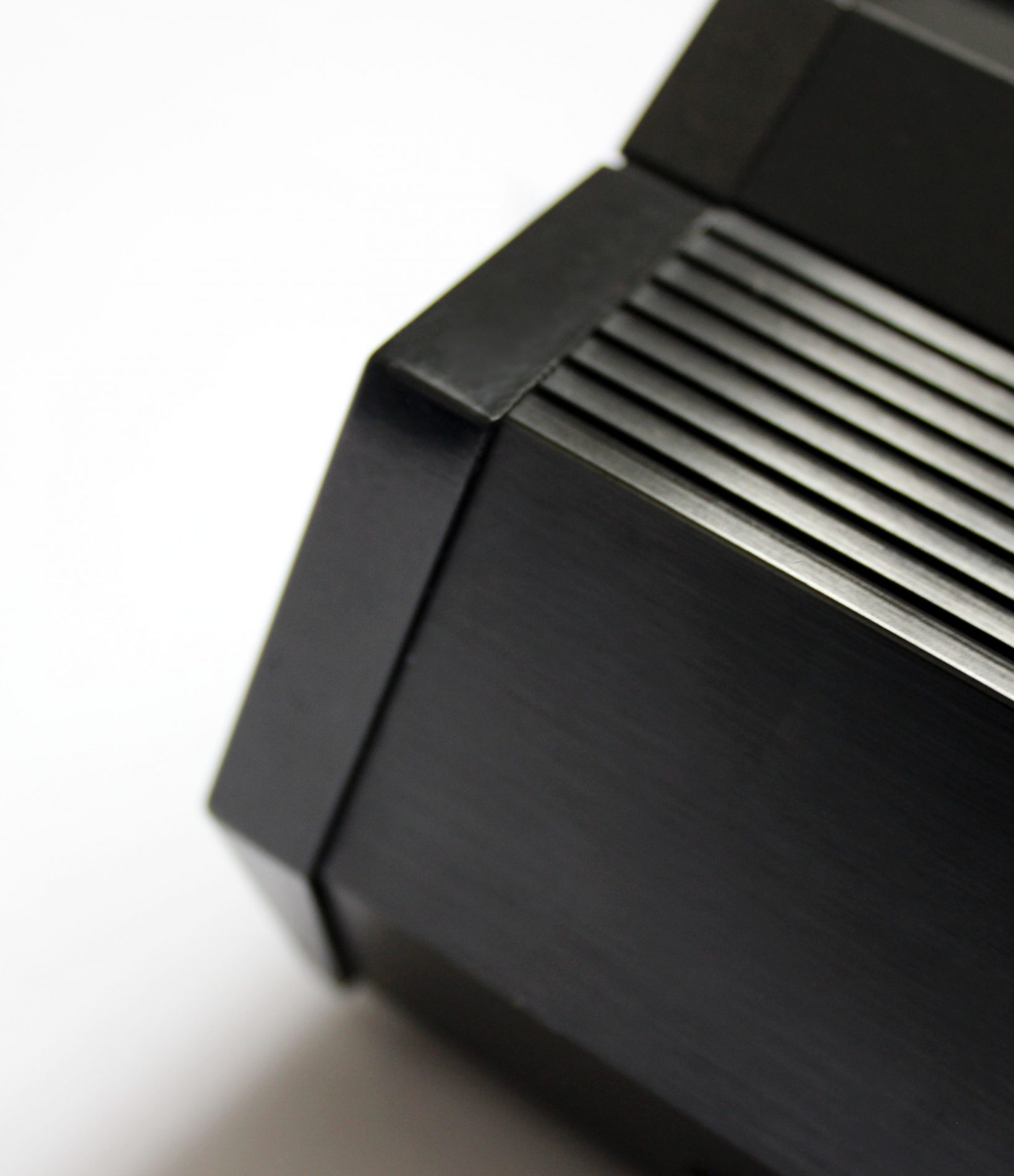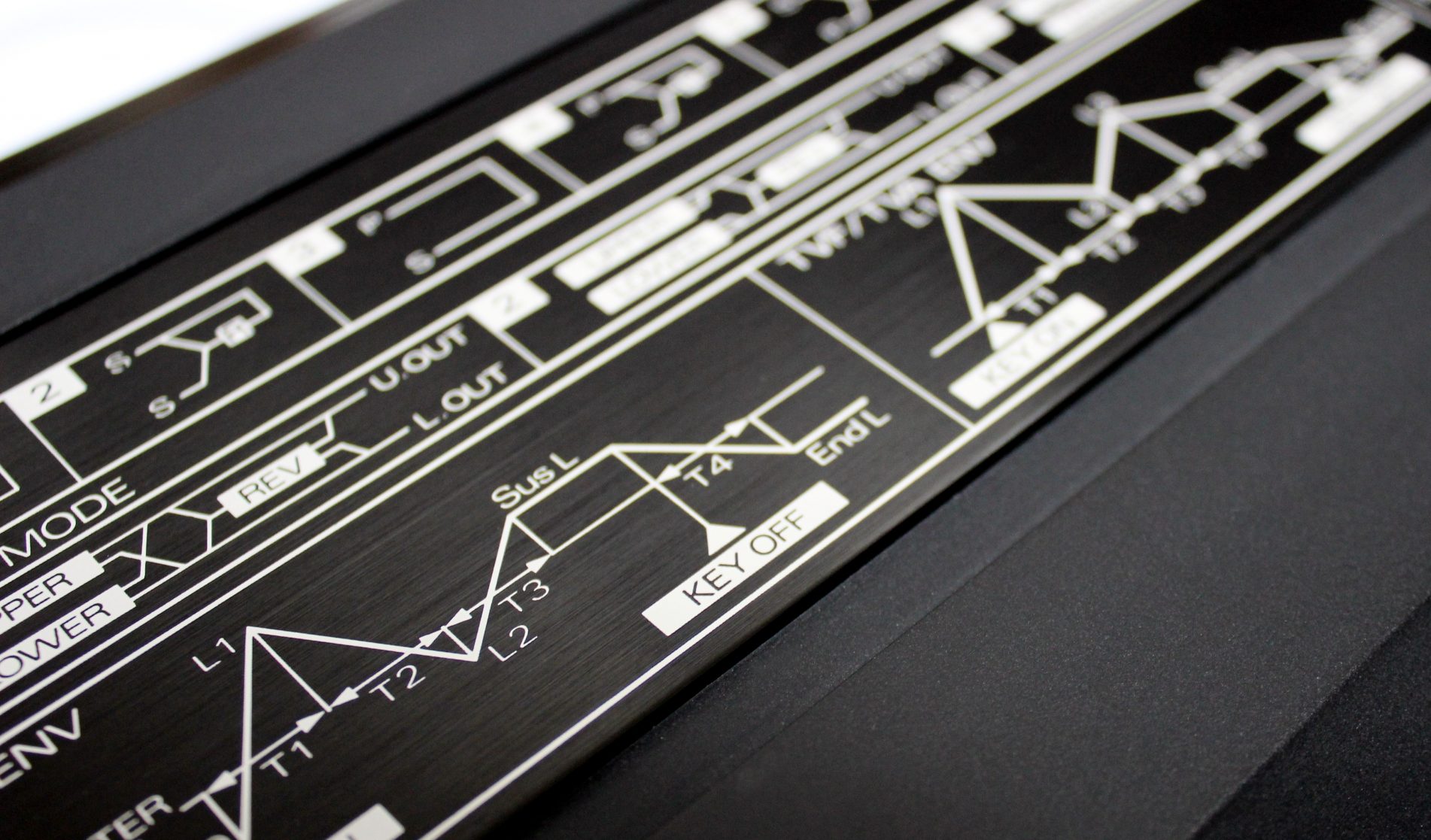 Craftmanship.
The D-50 is mostly composed of plastic and metal panels. Unlike Yamaha's products Roland synths of that era preferred smooth plastic parts which don't feel very strong and do tend to scuff and scratch easily.
The buttons are thin and narrow but do click nicely when pressed. Overall the construction feels very thin in its materiality and definitely not as strong as its KORG and Yamaha counterparts.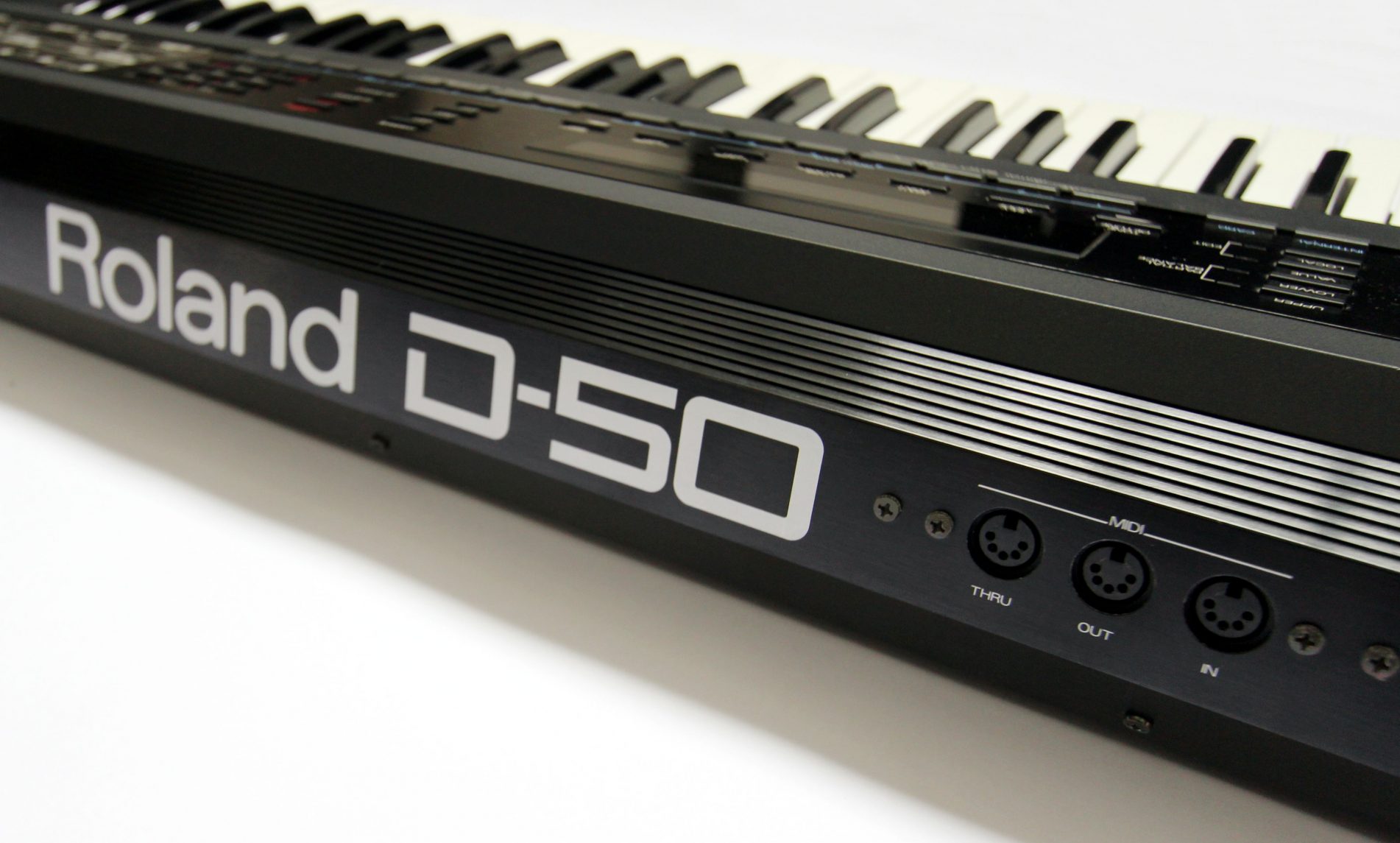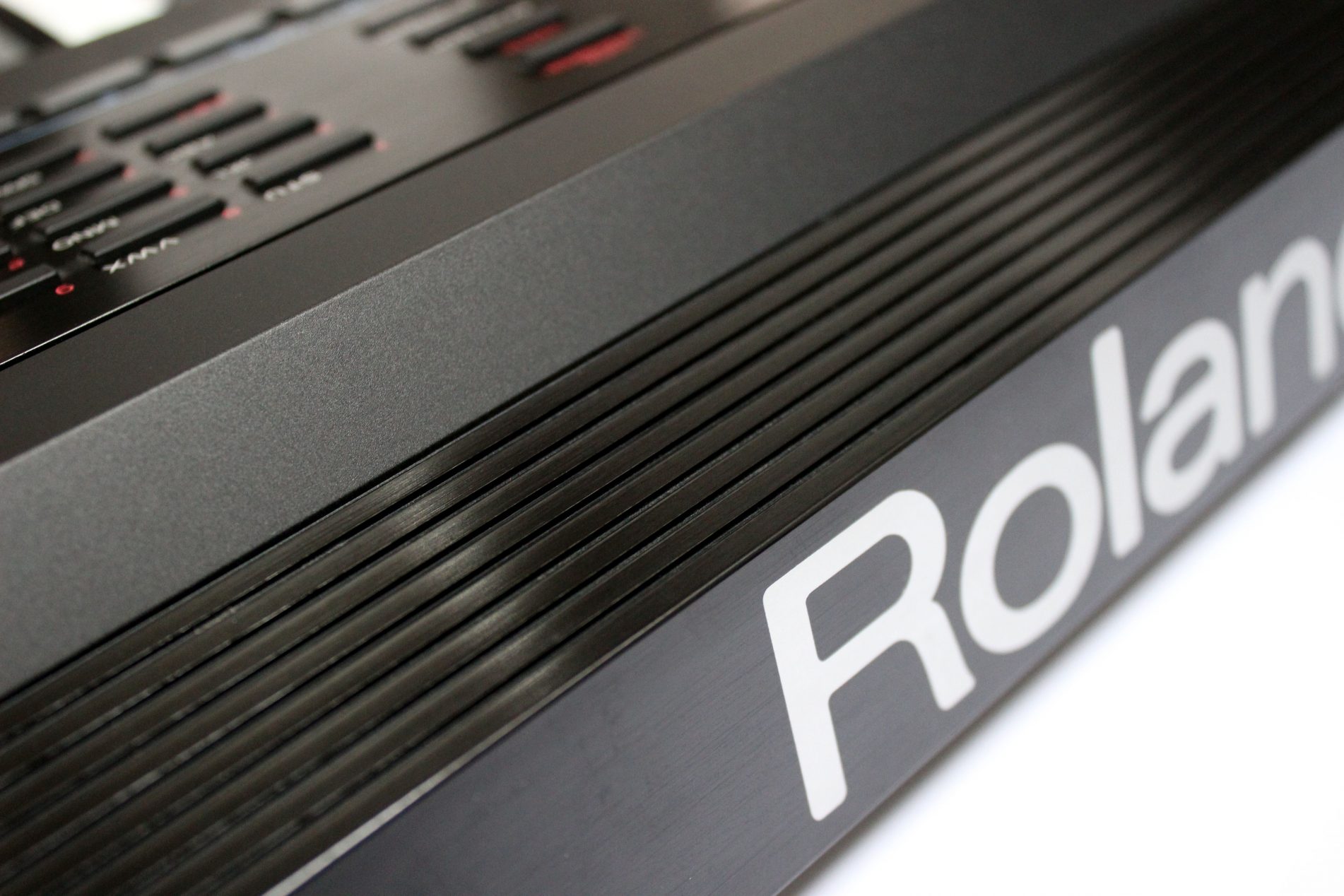 FUNCTION- Experience.
As mentioned previously the general layout is neat and organised. This makes the D-50 straight forward to navigate and even easier to program with the optional PG-1000 controller. The sound buttons are placed neatly in a continuous shallow trench. This seems to allow your finger to continuously run over them in a row, back and forth in search of the correct sounds- similar to how the DX7 and its voice buttons.
Overall, it's not as minimalistic as the S-50 from where it's materials and colours derive but is still relatively understated.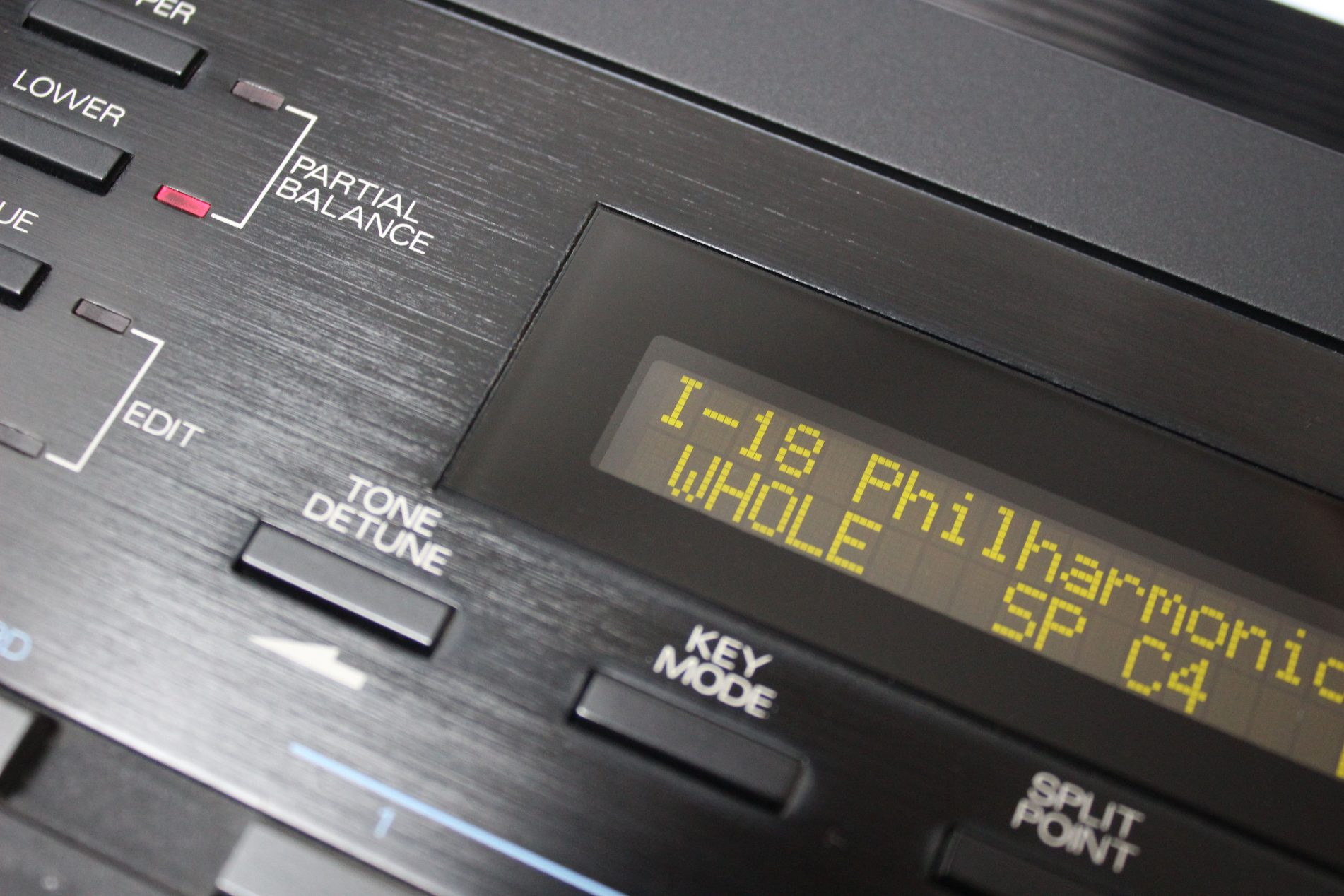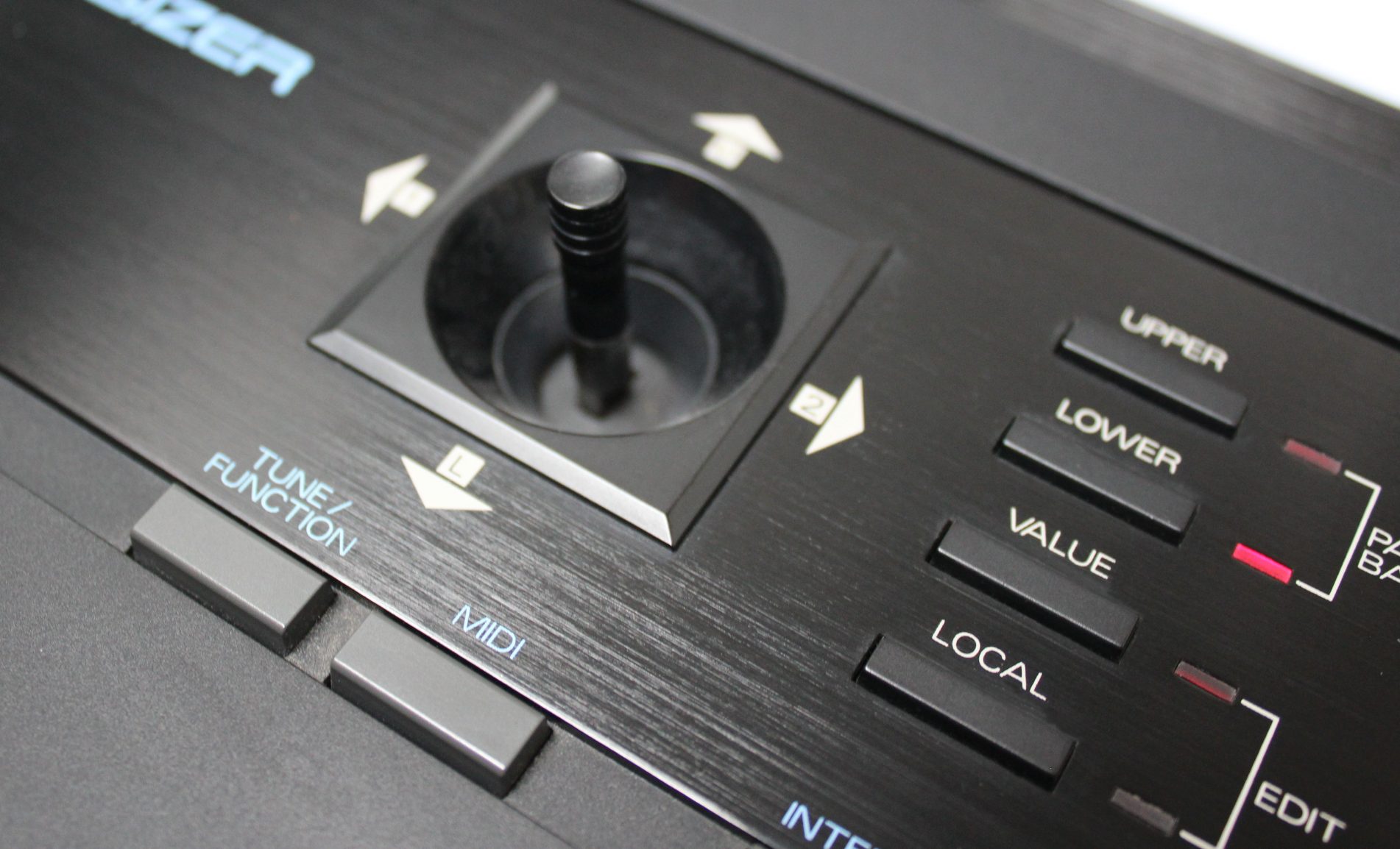 Desirability / Collectability and what to look for.
If you want original sounds of the 80s or are a synth collector, the D-50 is a must have. Like the DX7 and M1 you can't go wrong from an investment perspective.
Because of its popularity they exist in good numbers. While not as robust as the DX7 they seem to have been well loved and many owners took good care of their D-50's. Roland also made a relatively affordable plastic hard case which often accompanies the good examples. Average examples fetch between $600 – $700. Expect to pay over $800 for truly mint examples with all the extras.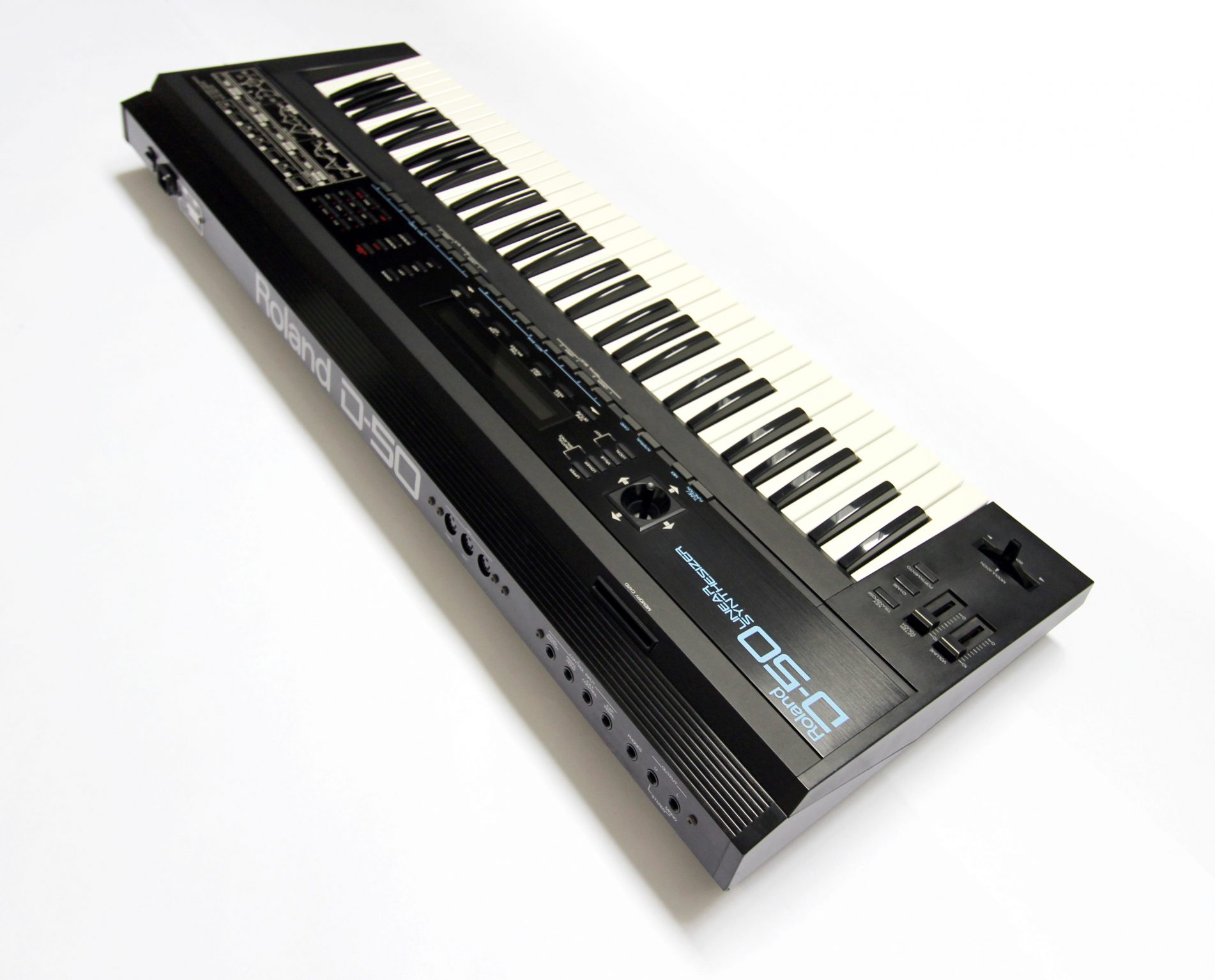 WORD OF THE WOLF
Get yourself a good one and belt out the riff to Enya's Orinoco flow. A D-50 takes you back to late 80s pop music at its peak. Be patient in your search and you won't regret spending the extra dollars to own a mint example. It is a beautiful classic and would look great on a vintage Ultimate Apex stand.
The WOLF D-50
The D-50 remains as a permanent part of the WOLF collection. The one in this review is in near mint condition. It was purchased from its original owner and still has its original box.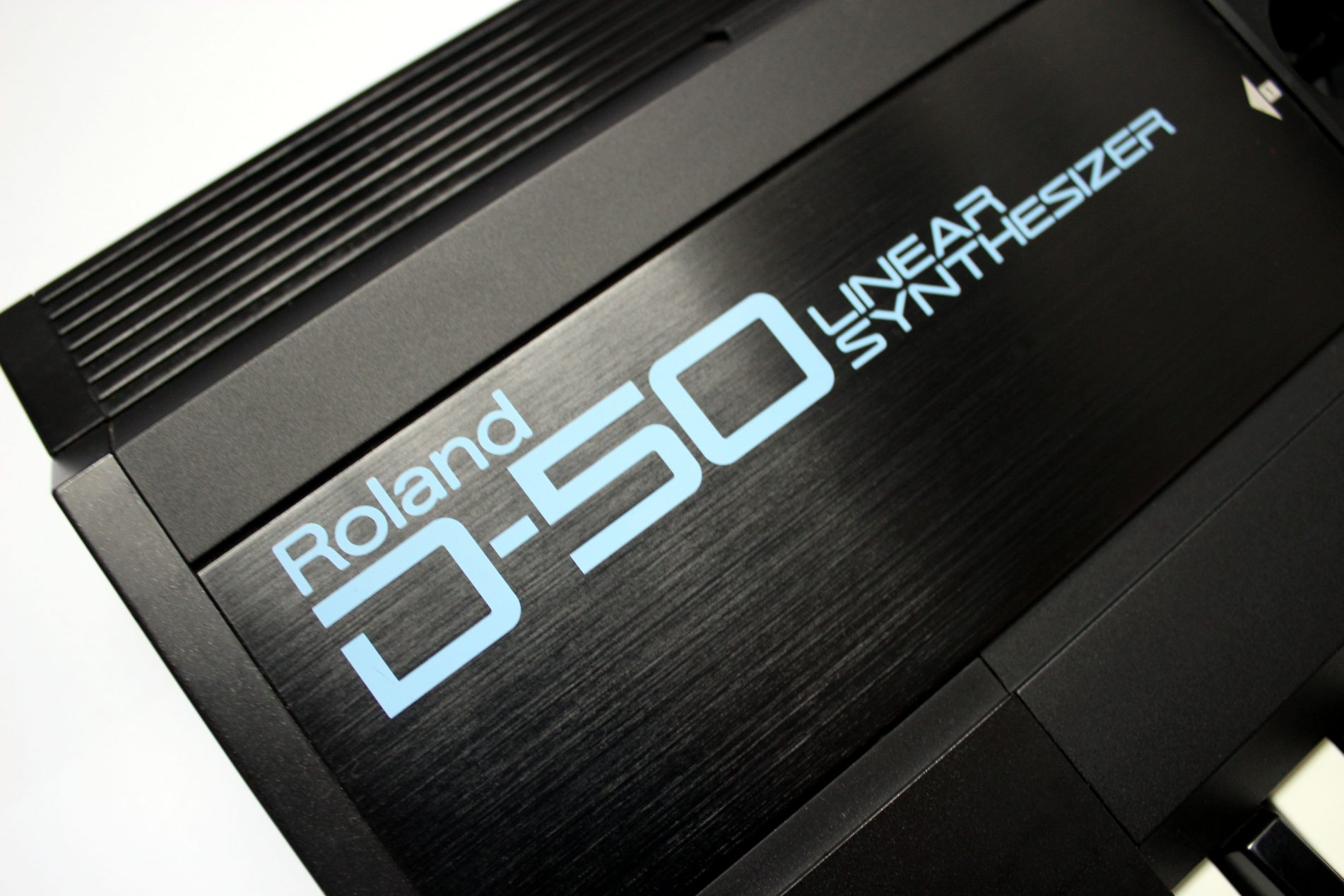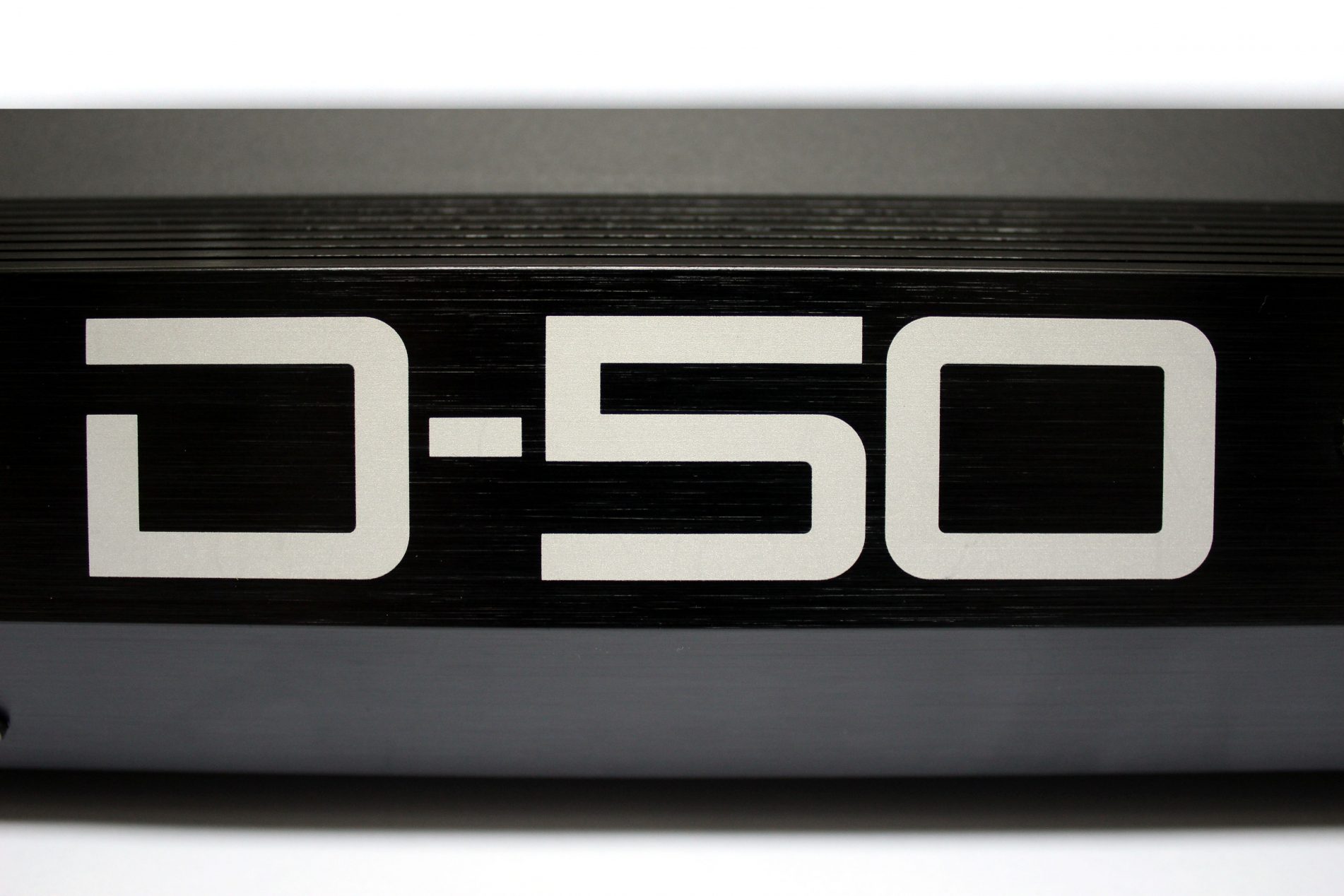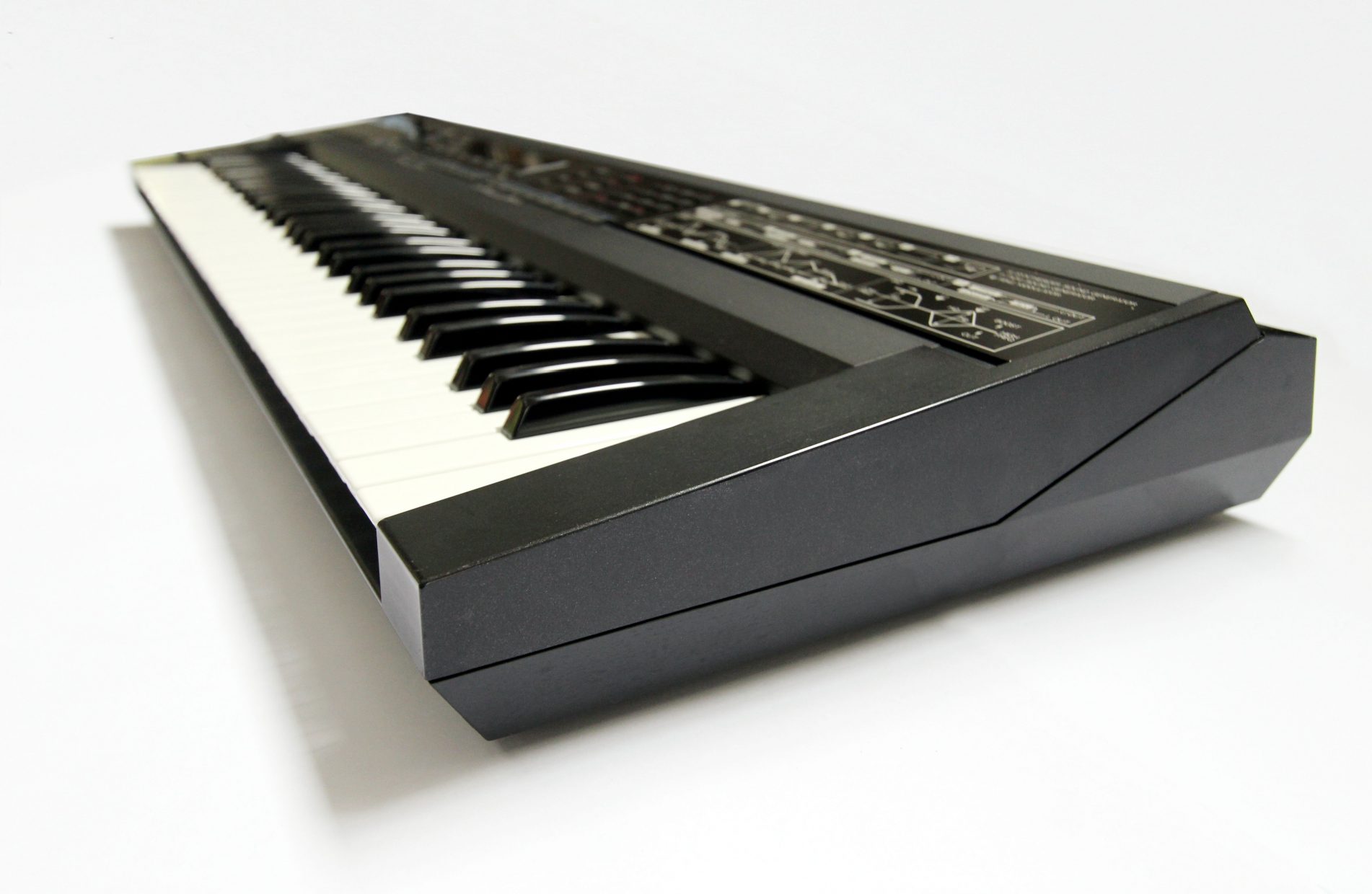 The D-50 and its original box

The D-50 came with one original memory card. More could be purchased as an accessory.
The Owners manual also came with a midi implementation booklet.
The original D-50 hard case.
The KS-8 Stand was the official stand for the D-50 according to the accessories shown in the original trade literature.

Original D-50 Brochure

Left- This single leaf brochure from Jan 1987 was the first announcement of Roland's next big thing. Right- The October Roland Keyboards Catalog Vol.10, with the D-50 as the main star.

Roland Keyboard Catalog March 1987. The back cover(right) shows it selling alongside the Juno 106 and SH-101.

The main attraction!

The first page center-fold of Roland's Vol.10 catalog.

The Roland Keyboards Brochure from July 1989 showed a very clear and consistent design language across all of their keyboards. A styling that first began with the S-50 Sampler, replaced in this brochure by the W-30 Music workstation.
This 1990 Catalog has the D-50 still for sale even though the D-70 was the new Flagship model.


Nov 1987 Japanese product catalog.

On the cover of an April 1988 catalog

D-50 Adverts from the UK.

D-50 was cover girl of SOS magazine in May 1987.

Japans Keyboard Magazine had this exclusive demo record. Now a very find indeed!
WOLF DESIGN EXCELLENCE SCORE = 7.5
Disclaimer
The information in this review is intended for informational or educational purposes to provide readers an understanding of how something may be seen from a certain design perspective. In this case it is from the view point of WOLF DESIGNS. As design is subjective this review should only be considered as an independent opinion. Information further to being of an opinion is provided to the best of our knowledge based on our own research at the time of doing the review. We cannot be held responsible for any inaccuracies or inconsistencies and reserve the right to change or update any content as appropriate.
The final responsibility of the design resides with the original manufacturer.