WOLF DESIGN retro REVIEW. 12th September 2017
A retro review looks at products that are at least over ten years old from a present-day design perspective. While the technology and fashion of an era can influence design, and are to be taken into consideration, a great design idea can transcend eras to be timeless.
Interesting and factual information may be provided, but our review attempts to discover any feelings, emotions or questions that arise from superior design. Our hope is to provide some insight into the eyes and mind of designers.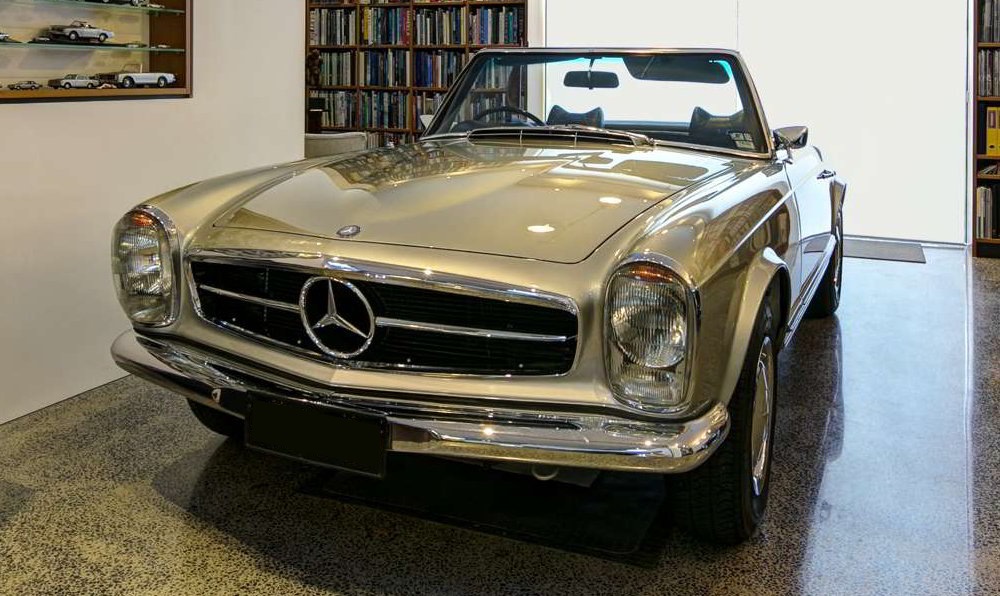 INTRODUCTION
Product description.
While not considered a direct descendant of the legendary 300SL Gull-wing Mercedes, the 280SL does follow on as the next generation of SL Mercedes after the Gull-wing. Designated by code as the W113 this car was produced from 1963 to 1971, evolving through 3 engine variants that culminated with the 280SL. Being the last of the range and with the more powerful engine the 280SL is more highly sought after and often more valuable. The W113 Mercedes was nicknamed as the "Pagoda" model due to its unique concave roof shape.
Price and Availability.
23,885 280SL Pagoda cars were manufactured from 1968 to 1971, and while that was significant in its day it is small by today's car manufacturing standards. The price new was approx. $10,000 and interestingly this car never suffered any depreciation as its successor model (code W107), was priced significantly more upon debut. At the time of this review, good 280SL specimens start from $150,000 and can extend well past $200,000 for near mint examples. Low mileage original examples are particularly sought after as these cars are not only collectable but still very practical and modern to drive.
Additional information.
The Pagoda Mercedes was one of the first models to introduce automatic transmission and power steering which are two things that make this car still very modern and easy to drive. Unlike most modern cars the D gear away from neutral and Reverse is towards so one needs to be cautious with which gear they are in. Primarily a two-seater there was the option of a transverse rear seat to accommodate a 3rd passenger. Most Pagoda cars have both a hard and soft top but there is also a variant known as the Californian or 2+2 which was built from factory without the soft top compartment in favour of a rear bench that makes the car a 4-seater. These variants are difficult and costly to convert to accommodate a soft top and are often less valuable.
Amongst Mercedes circles the Pagoda is well regarded as one of the best designs to come out of Stuttgart. It was designed by French designer and artist Paul Braq.
REVIEW

First impression/ Delight.
Our first impression was that this car still looks very modern by today's standards, yet clearly a classic from the amount of chrome and finishes of substantial materials including wood and metal. The car just feels cool, classy and typifies the concept of understated elegance for which Mercedes are renown for.

Exterior Design Review.
This car is not ostentatious, aggressive or even sleek like other sports cars of the day. It somehow feels simple, purposeful and yet ever elegant. The lines very deliberately connect and flow without shouting or making any big gestures. Every detail is well considered and appear together as one language- the Mercedes language of practical engineering and beautiful design. Other than the unique concave roof shape, the front face of the car gives a very distinct character. With big vertical headlights on either side of a large front grill, the car is always grinning with positivity and inviting you to put it to the test. Externally the Pagoda looks good from almost every angle, but we particularly find this car most awesome from the front at a low angle to the ground. Original Metallic colours are more rare than solid colours and the WOLF colour of Choice for this car is silver, followed by Tunis beige metallic (light gold), gun metallic grey and Metallic Cyprus green.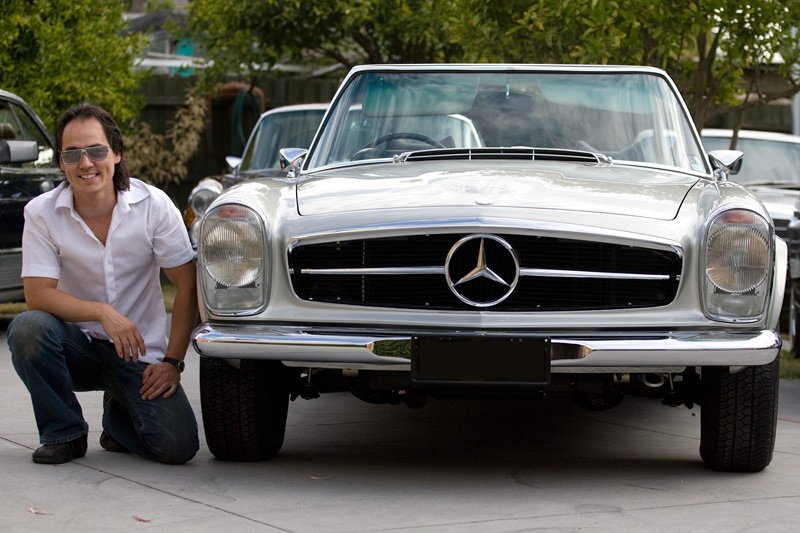 Interior Design Review.
Internally the car continues with the understated elegant theme. The dash and instruments are simple but beautifully crafted and well presented. The large steering wheel and chrome ring dominate ones first impression, followed by the large circular instruments made by VDO which Mercedes shared with Volkswagen and Porsche models in the day. The gear level is a simple chromed shaft with a hard-plastic ping pong sized ball on the end. At the base of the shaft is a well-crafted and designed chrome housing for the gear shift. For us the most striking interior design element is the metal dash panel that is painted in the same colour as the external body. It's industrial yet classy at the same time. We particularly noticed the air/heating slider controls which illuminate a beautiful rainbow of colours at night. While leather was an option for the upholstery most of these cars left the factory with a vinyl called MB-Tex. This leather look vinyl was a unique innovation of Mercedes which was so hard wearing that you can still find cars with the perfect MB-Tex upholstery.

Craftsmanship.
When you look at the build quality it's hard to believe that these cars are about half a century old. Compared to other cars of the era the engineering and craftsmanship feels superior. We were particularly impressed with how the components are seamlessly assembled. The only visible screws are those holding in place the chromes headlight frames and the front grill. Even then the screws are specially designed to look good. Everything on this car feels sturdy, substantial and supportive of Mercedes reputation in that era for building nothing but the best.

FUNCTION- Experience.
This car was considered an open tour-er as opposed to a fast grunting sports car. It was the car you drove around all day in comfort and style. Despite that the car still has a reasonably sporty grumble and a distinct smell of raw mechanics as opposed to modern day synthetic plastics and leather. With the top down we felt special, stylish, cool and without temptation to push the car harder like you might with a Porsche or Ferrari. The drive is relatively smooth effortless and feels contemporary. The Radio had an old school charm with an earthy tone from a single speaker located under wooden grills on the top of the centre dash. The most annoying part was having to pull the antenna up by hand which was how most models prior to 1970 were. A period automatic antenna is available should this inconvenience out way the upgrade costs.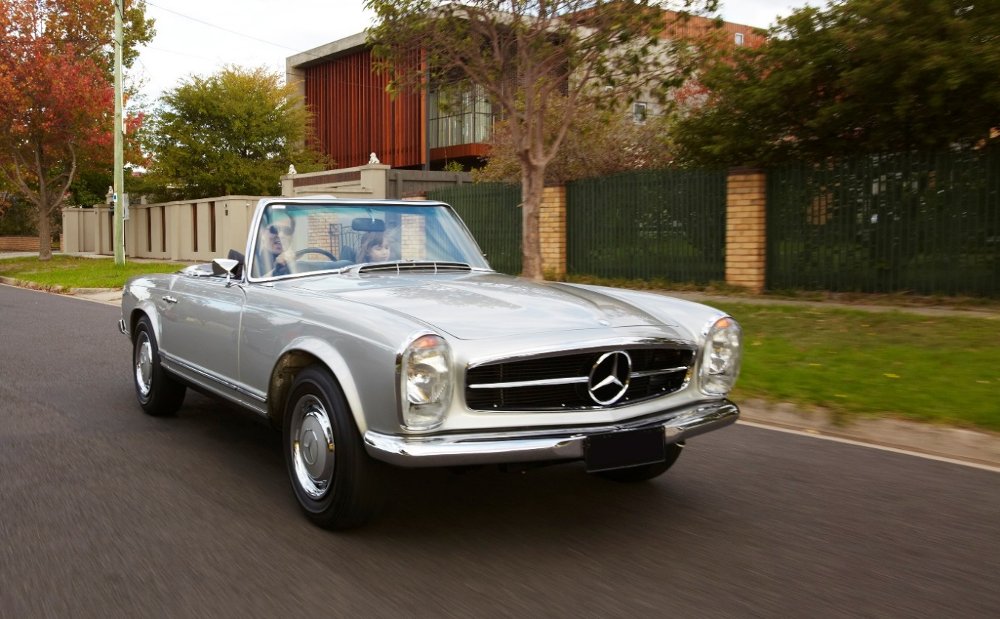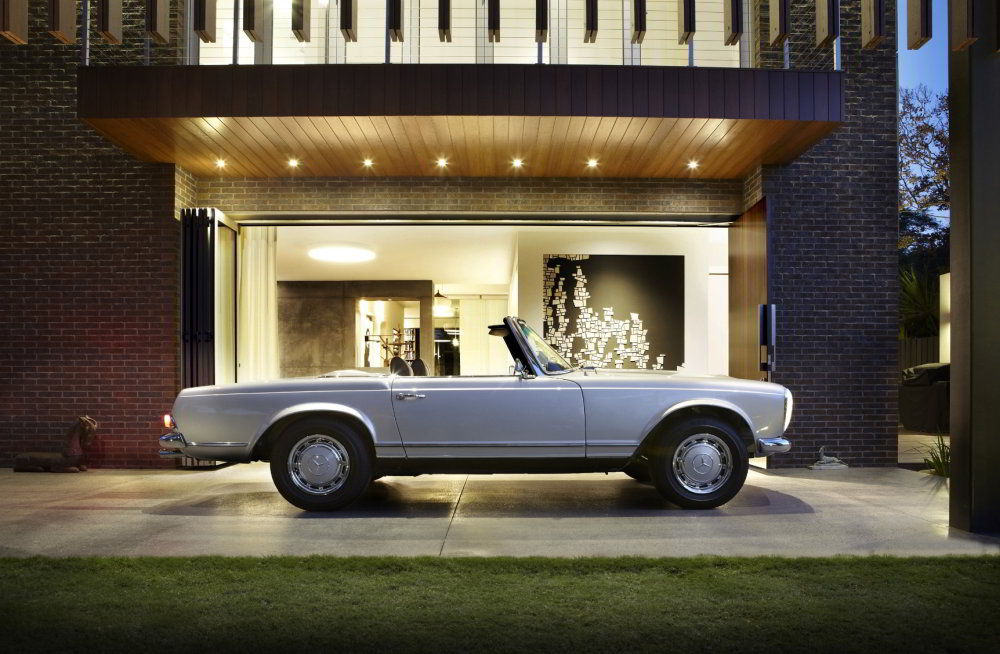 Desirability /Collectability or Value for money.
If there was only one car in the world to own for single person we would say it's the 280SL Pagoda. It is still modern to drive, practical, and highly collectable. With heavenly looks and a divine driving experience you cannot go wrong. While these cars are about half a century old they are relatively simple mechanically with strong following and support for parts and information. With its German engineering, a good example will easily last a lifetime. The only set back will in finding a good one and affording it. These cars were once wickedly undervalued but today continue to break records at auction.
These cars are a still a sound investment and for any Mercedes enthusiast or collector the Pagoda is must have. For someone planning to invest in classic cars the Pagoda is still a worthy consideration despite escalating prices. However, we recommend you do your homework and there is plenty of useful information available. As with all old or collectable things there are many traps for the uneducated. Ensure that the engine and body numbers match and seek to obtain the cars full history of which most good examples will have. If the car has been restored then that work needs to be verified against quality and originality. We think the 280SL is the best variant mechanically and recommend staying away from the 2+2 cars that don't have a soft top.
WORD OF THE WOLF.
Our recommendation is simple- "Own one!". Obviously, that won't suit many people so our next suggestion is to take a few minutes to walk around the next one you come across to appreciate its intentional shape and lines. Look through the glass to make sure that the metal dash plates colour matches the exterior and then marvel at all the chrome.
We believe this is one of Mercedes finest designs of all time and certainly amongst the best of any manufacturer in the 60s. By todays sports car standards the Pagoda is relatively small and dainty. Many have labelled it as a lady's sports car but we disagree as the modern man is no longer obsessed with size, grunt and being Macho. Everyone does however like feeling cool and the Pagoda can help with that.
Original silver cars were very rare in Australia but one with a black, burgundy or green interior is simply the best in our opinion. Blue interiors can also look smart but while more common don't seem to survive as well in condition. Purists will think it's wrong to change the cars colours and that it can affect value but we differ in opinion. These cars are meant to be used and make you feel cool so you deserve to make the colours both internally and externally work to your character. Our only stipulation here is to use correct Mercedes factory colours and materials true to the model and period.
WOLF DESIGN EXCELLENCE SCORE = 8.6
The WOLF Pagoda.
The Pagoda in this review is a particularly low mileage original example, restored and maintained to look and feel like it had just left the factory.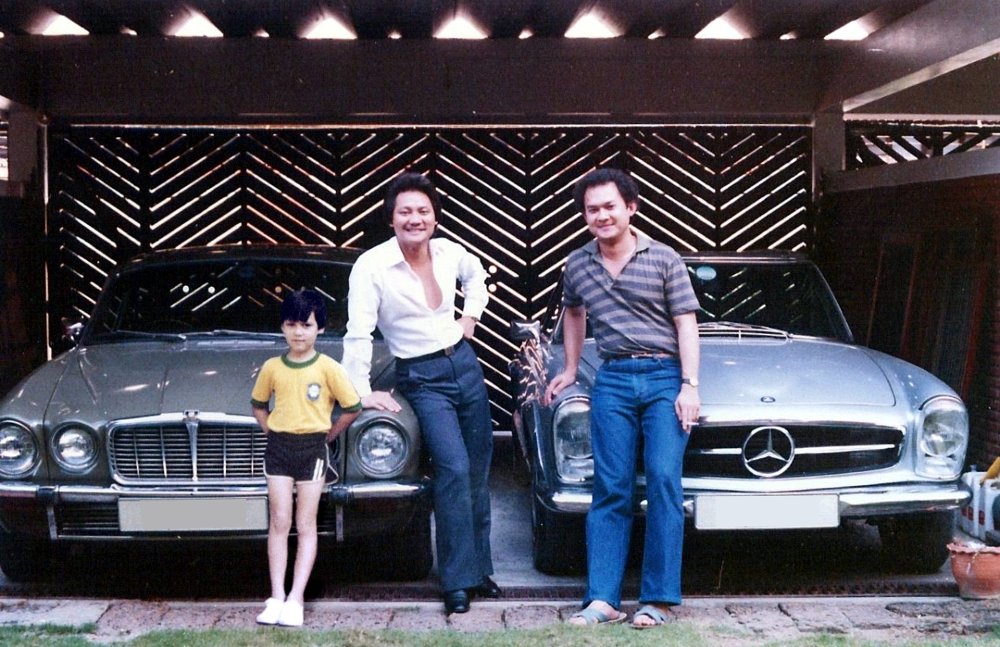 Dreams are often born out of childhood memories and moments. This photo taken in 1970 with a silver 280SL in Bangkok, Thailand.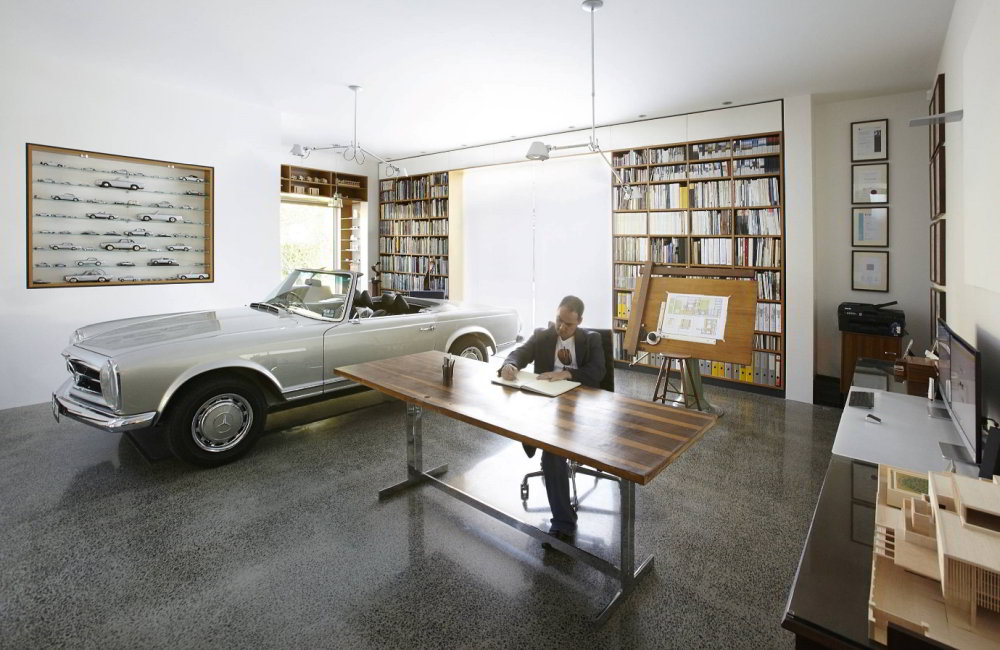 Links
http://www.paulbracq.com/en/story/
After several other iconic mercedes models Paul work for BMW and Peugeot and finally he established a car restoration company with his sons called Les Ateliers Paul Braq:
Disclaimer
The information in this review is intended for informational or educational purposes to provide readers an understanding of how something may be seen from a certain design perspective. In this case it is from the view point of WOLF DESIGNS. As design is subjective this review should only be considered as an independent opinion. Information further to being of an opinion is provided to the best of our knowledge based on our own research at the time of doing the review. We cannot be held responsible for any inaccuracies or inconsistencies and reserve the right to change or update any content as appropriate.
The final responsibility of the design resides with the original manufacturer.