WOLF retro DESIGN REVIEW. 22nd November 2019
A retro review looks at products that are at least over ten years old from a present-day WOLF design perspective. While the technology and fashion of the period influence design, and are taken into consideration, great design ideas will transcend their eras to be timeless.
Interesting and factual information may be provided, but our review aims to deliver insight from the perspective of a designer's mind and eyes.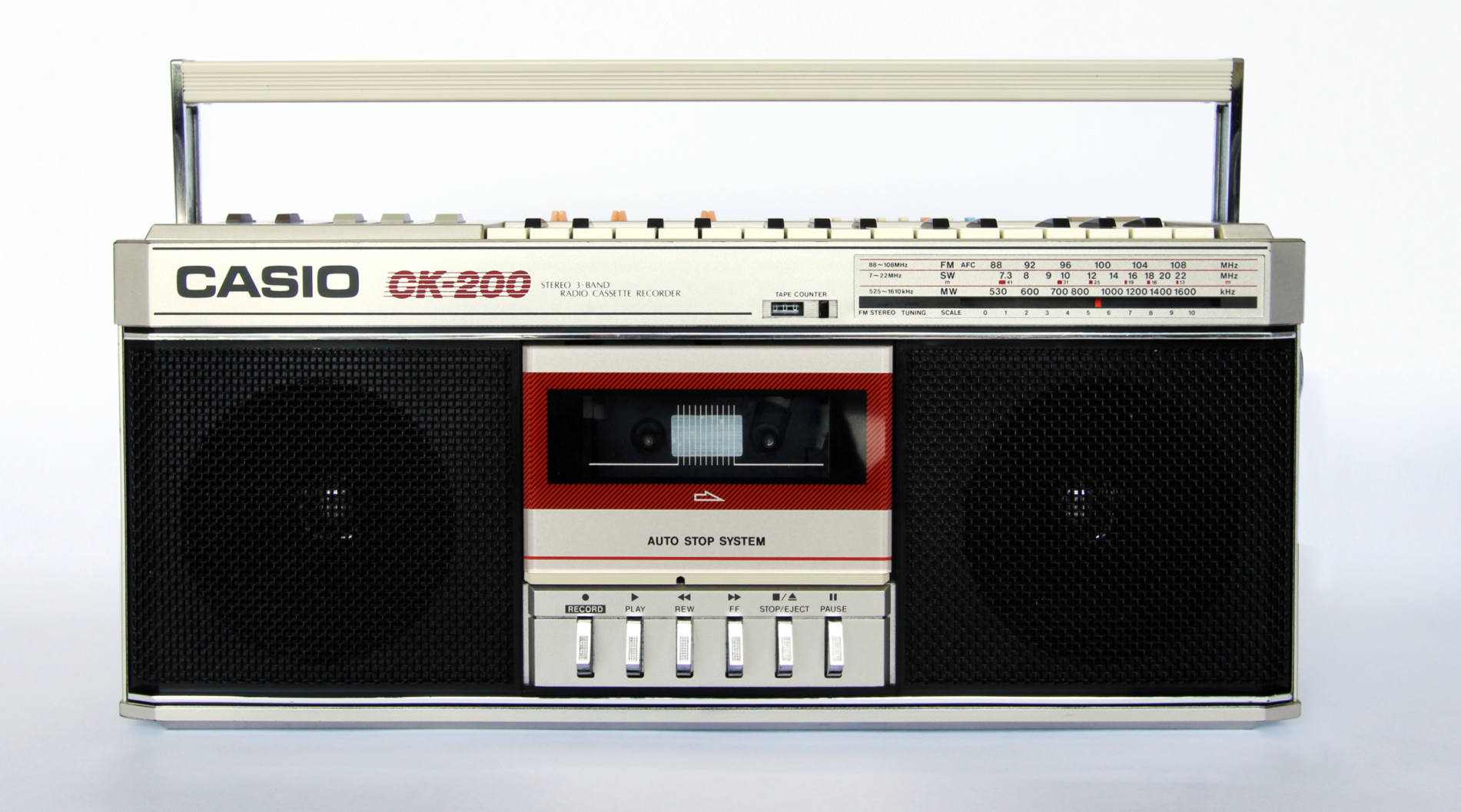 seemingly ordinary, yet highly prized and sought after.
INTRODUCTION
Product Focus
As with most reviews the focus is on a products design and its evolution within its industry. The functioning systems and sound quality are not necessarily considered.
Product description
Released in 1985 this was Casio's 3rdand final CK model, that followed on from the CK10 and CK500. Where the CK500 was a keyboard that incorporated cassette and radio, the CK200 is more like a cassette player and radio that incorporates a keyboard.
Price and Availability.
Casio had several cross over machines that combined keyboards with radio and cassette or calculators. The CK-200 is by far the rarest of them all. Just one turns up on average each year and if it's a mint specimen you can expect to pay around the $1000 mark. One that still has its box and paperwork could be worth even more. Even an average non-working unit can fetch between $500 and $700. Given its uniqueness and scarcity it is highly prized by both keyboard and boom box collectors.
Additional information
While much of the keyboard section borrows from Casio's VL line, the CK is more focused on cassette and radio (all three CK models have good radios). Out of the range, the CK200 looks most like a conventional boom box with cassette in the center and speakers on either side. The only other Casio product that did that was the KX-101 which was another cross over keyboard/boom box, but quite unique on its own and more of standalone model since no other KX products were made.
REVIEW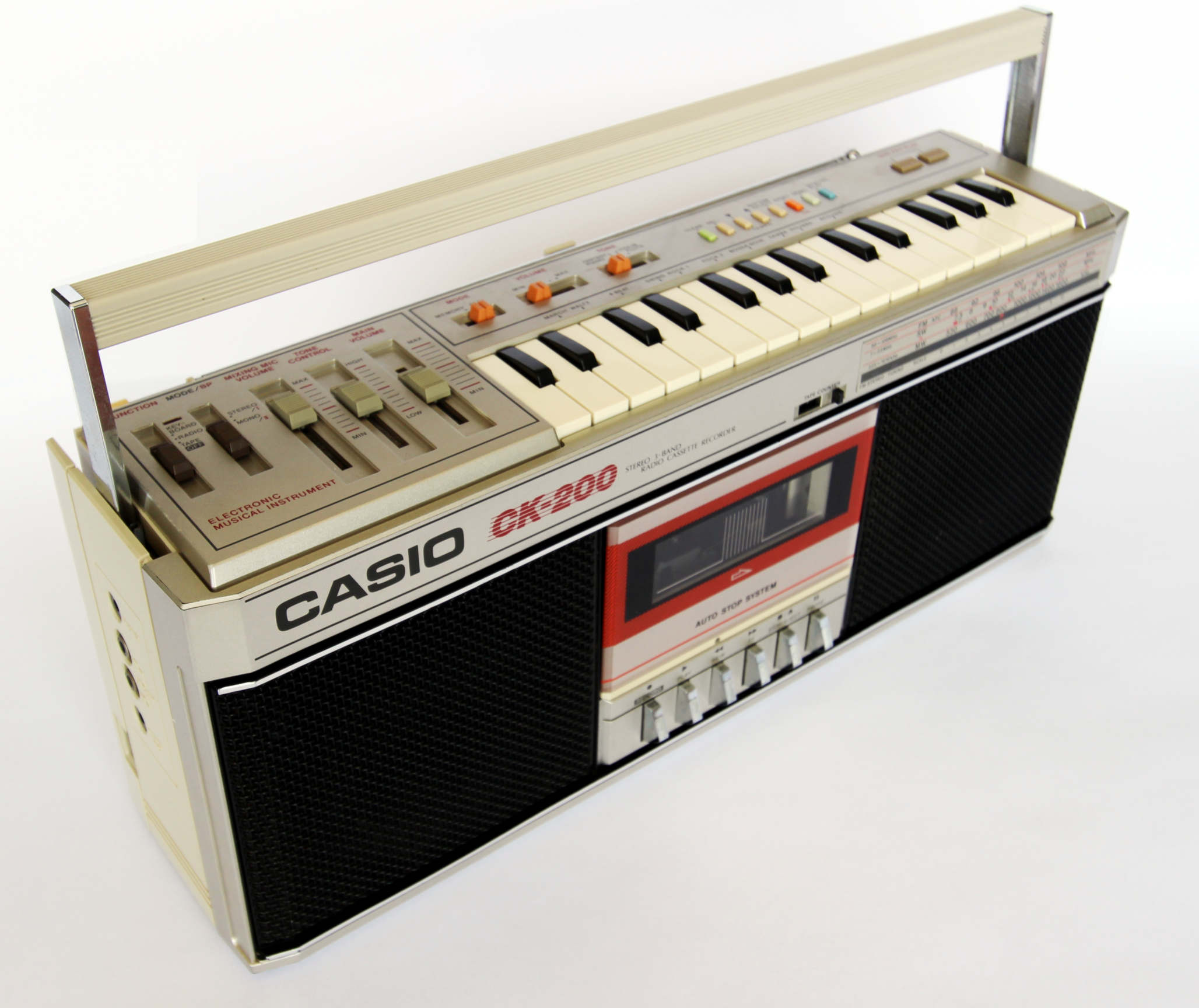 First impression/ Delight
Considering its rarity and collectability we expected something with a little more pop and less conventionality. Without the keyboard on top the CK200 would just be your average portable cassette player from the mid-1980s. It's a fairly compact unit overall and probably not quite a boom box which often implies booming loud/big speakers for break-dancing on the streets.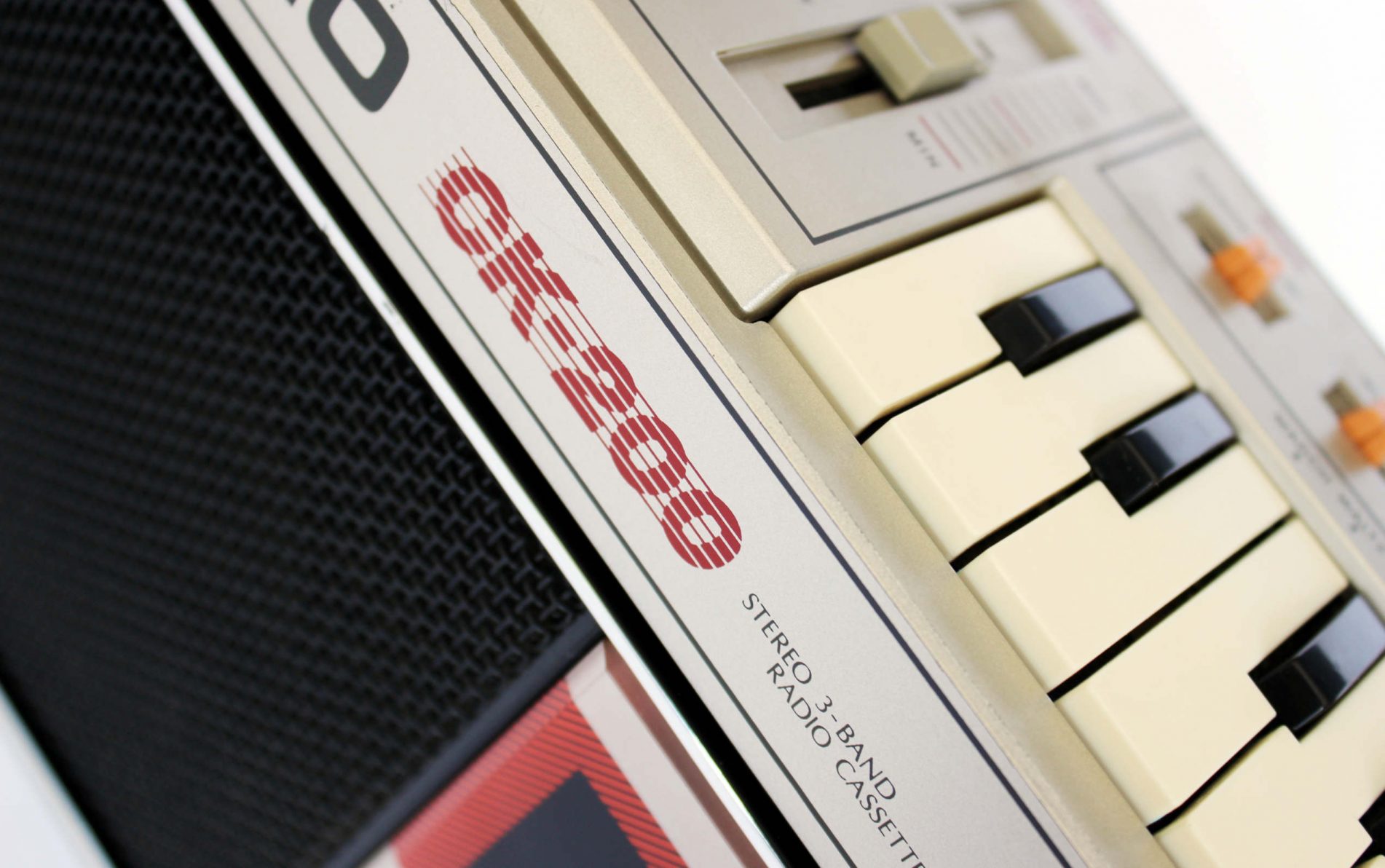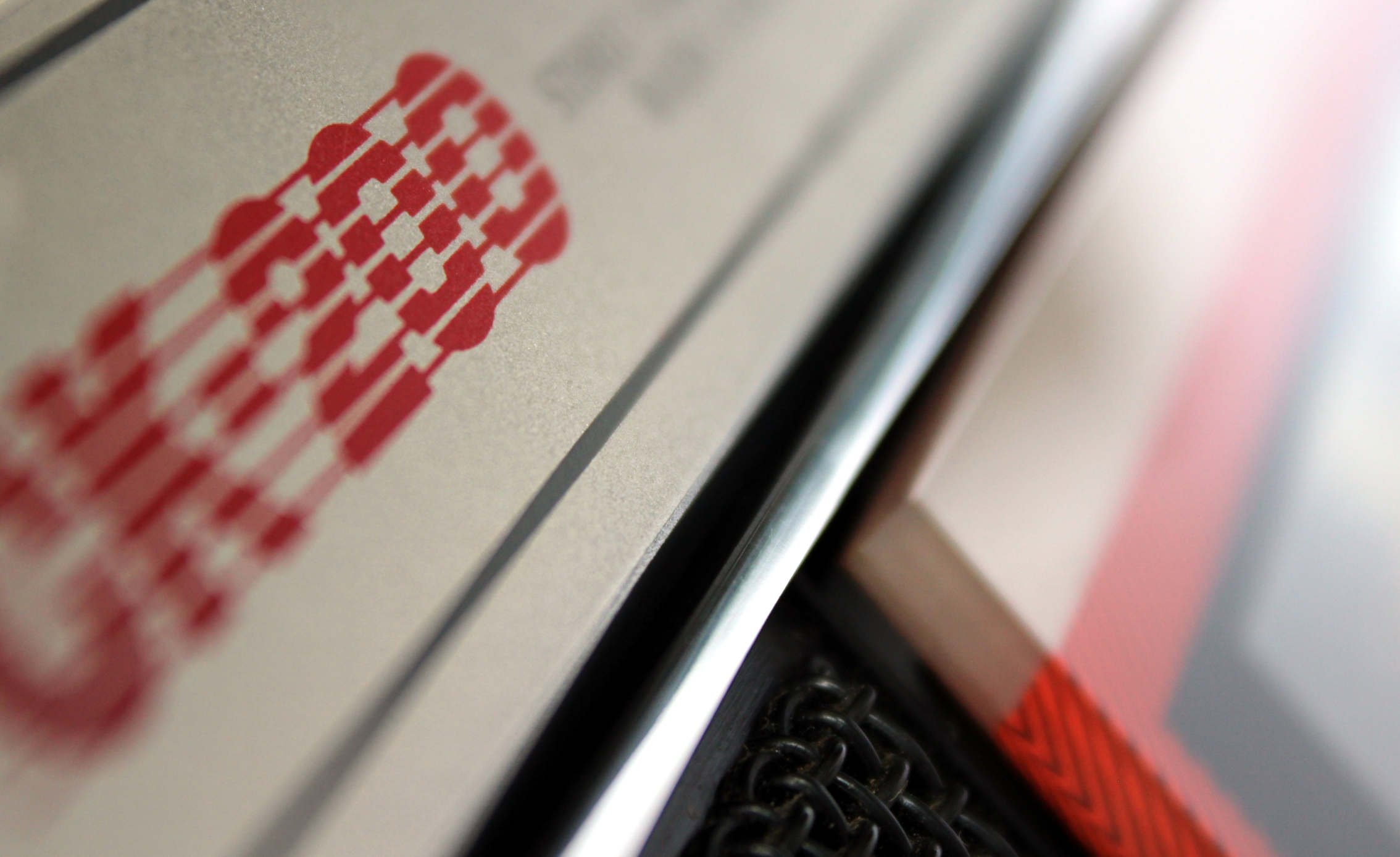 Exterior Design Review
As mentioned previously this is a fairly conventional looking boombox with handle bar, cassette player in the center and speakers on either side. Proportionately it is relatively well balanced due to its symmetry. Although it appears simple in geometry this machine does have subtle bevelling on the main side corners and also around the keyboard section.
Apart for the red "CK-200" graphics printed in a racing car styled design, the only other decorative feature is a solid chrome line than runs the length of the machine. There is another less obvious chrome trim along the bottom edge.
Casio broke with their traditional white and silver colours and produced the CK200 in a light beige metallic gold. Perhaps it was an attempt to look classy but we feel it makes the unit look yellowed with age.
On closer inspection there are many shadow lines throughout that help to define the different components. In fact, they make the keyboard look as though it's perfectly positioned and ready to come out. Unfortunately, it is fixed into position and this can make it awkward to play.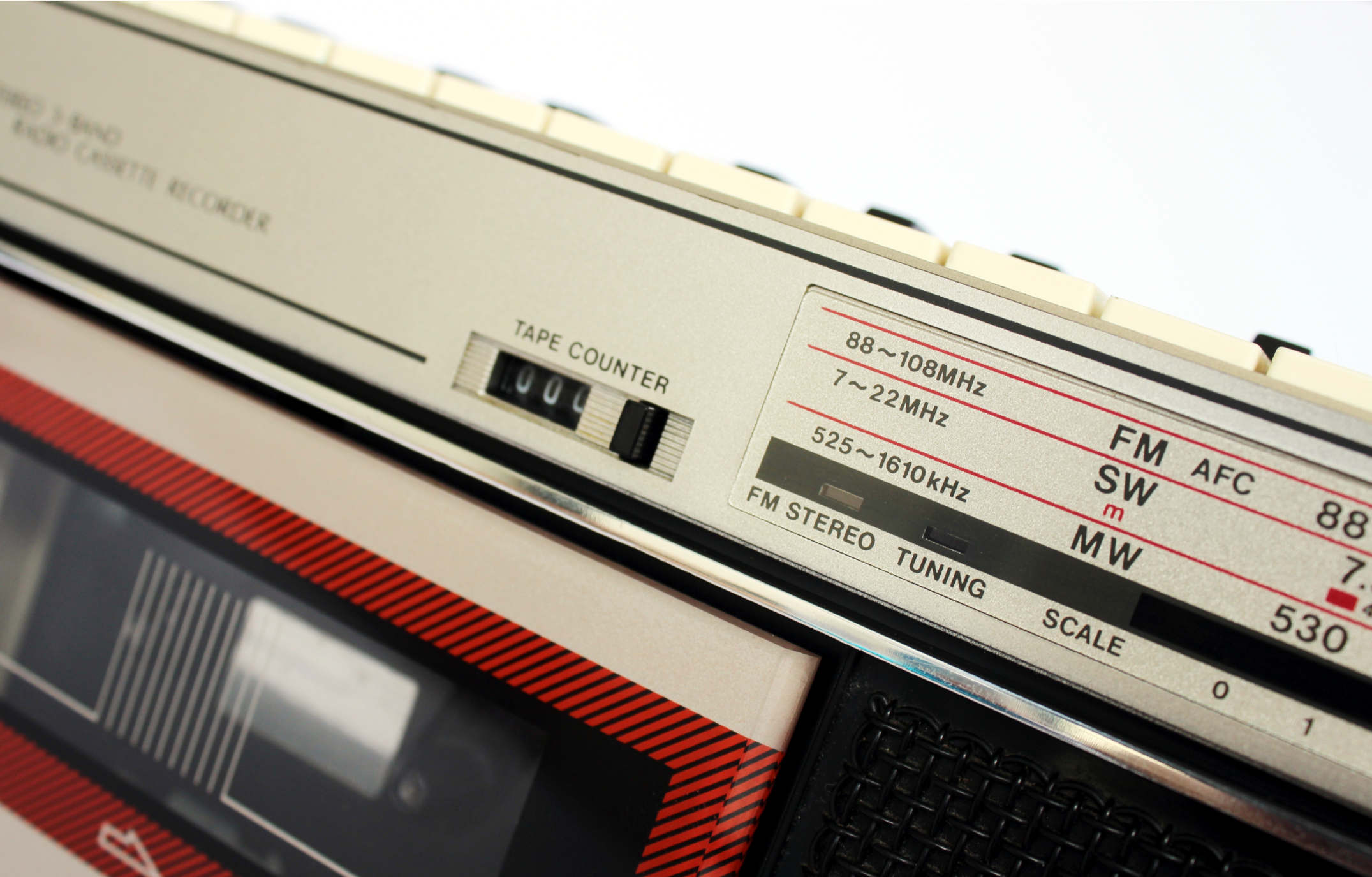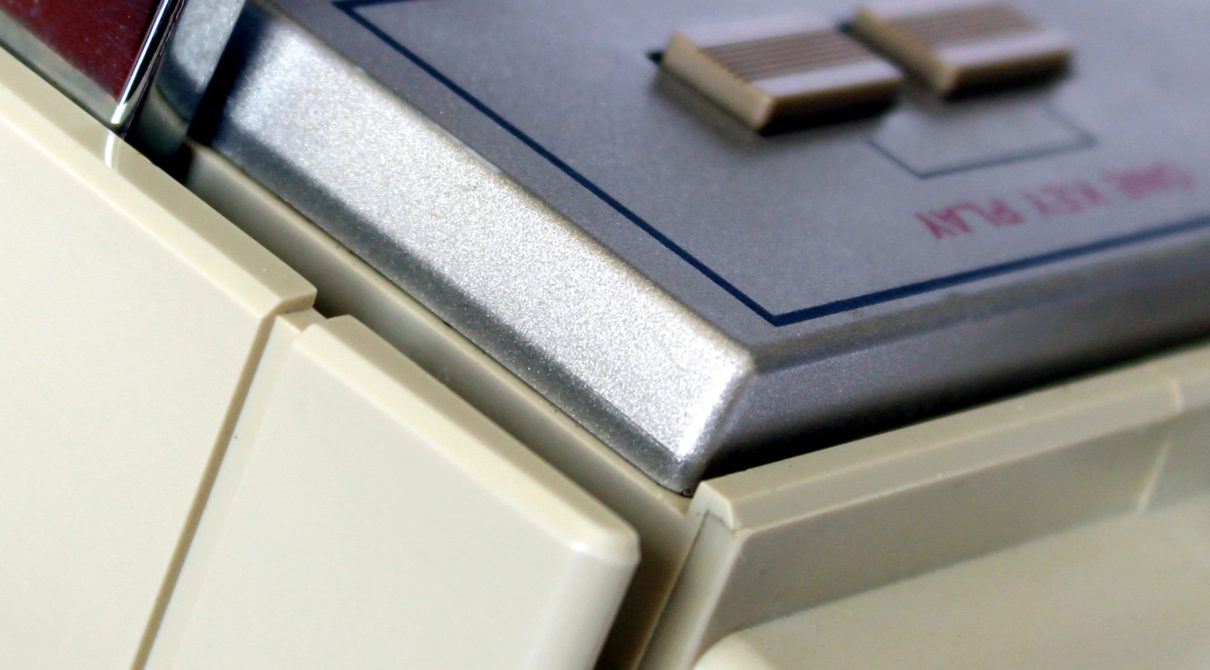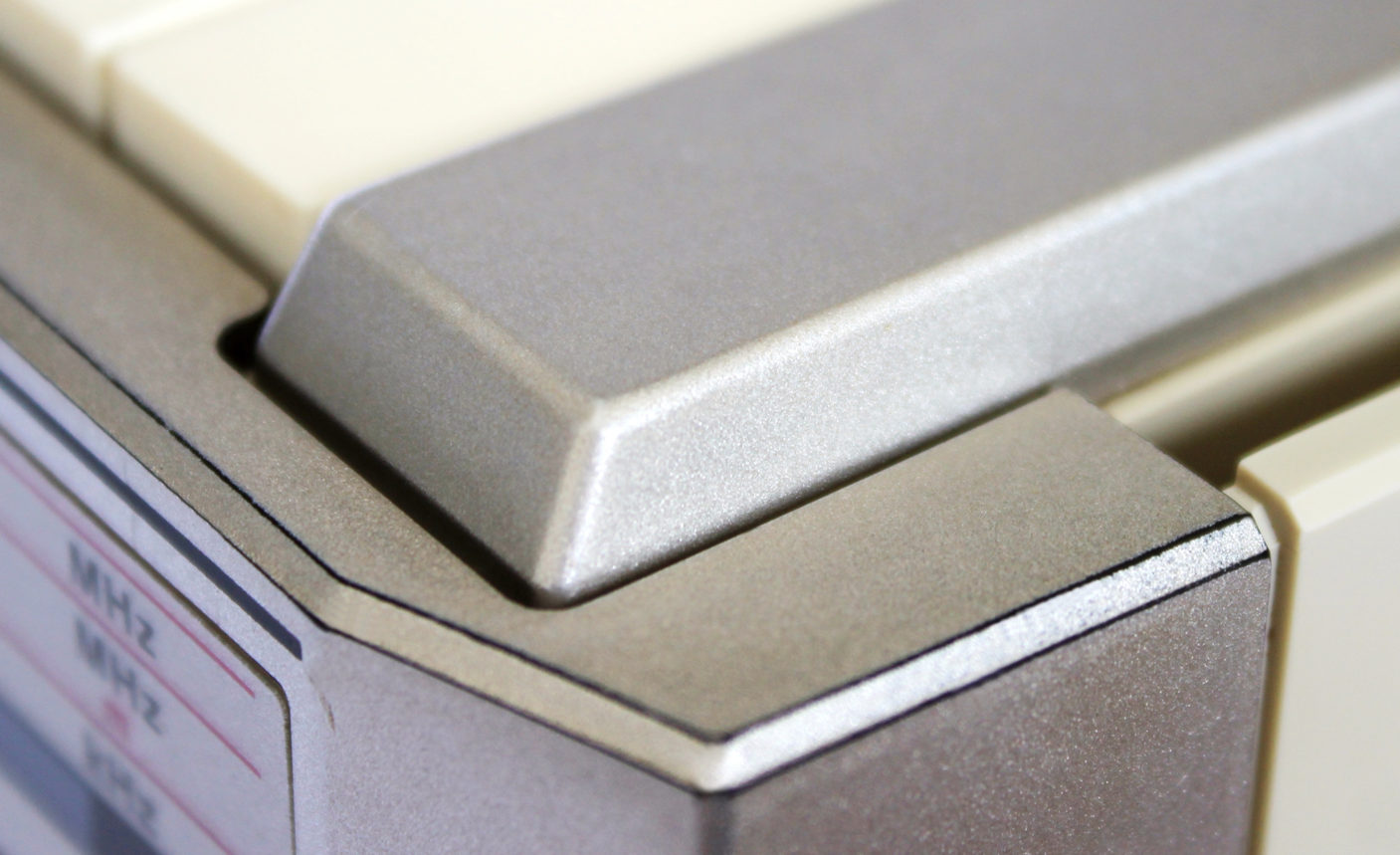 Craftsmanship.
Casio built good products in the 1980s and the CK200 was well put together. Apart from the grill mesh, antenna and end caps to the handle bar, the entire body is built from plastics. Even the chrome strips and buttons are plated over plastic. While this helps to make it light and portable, it does not feel cheap or flimsy. The white keys on the CK200 model in particular seem to suffer from yellowing. All that plastic however is vulnerable to scratching and all the ones we've ever seen demonstrates this on the edges and corners.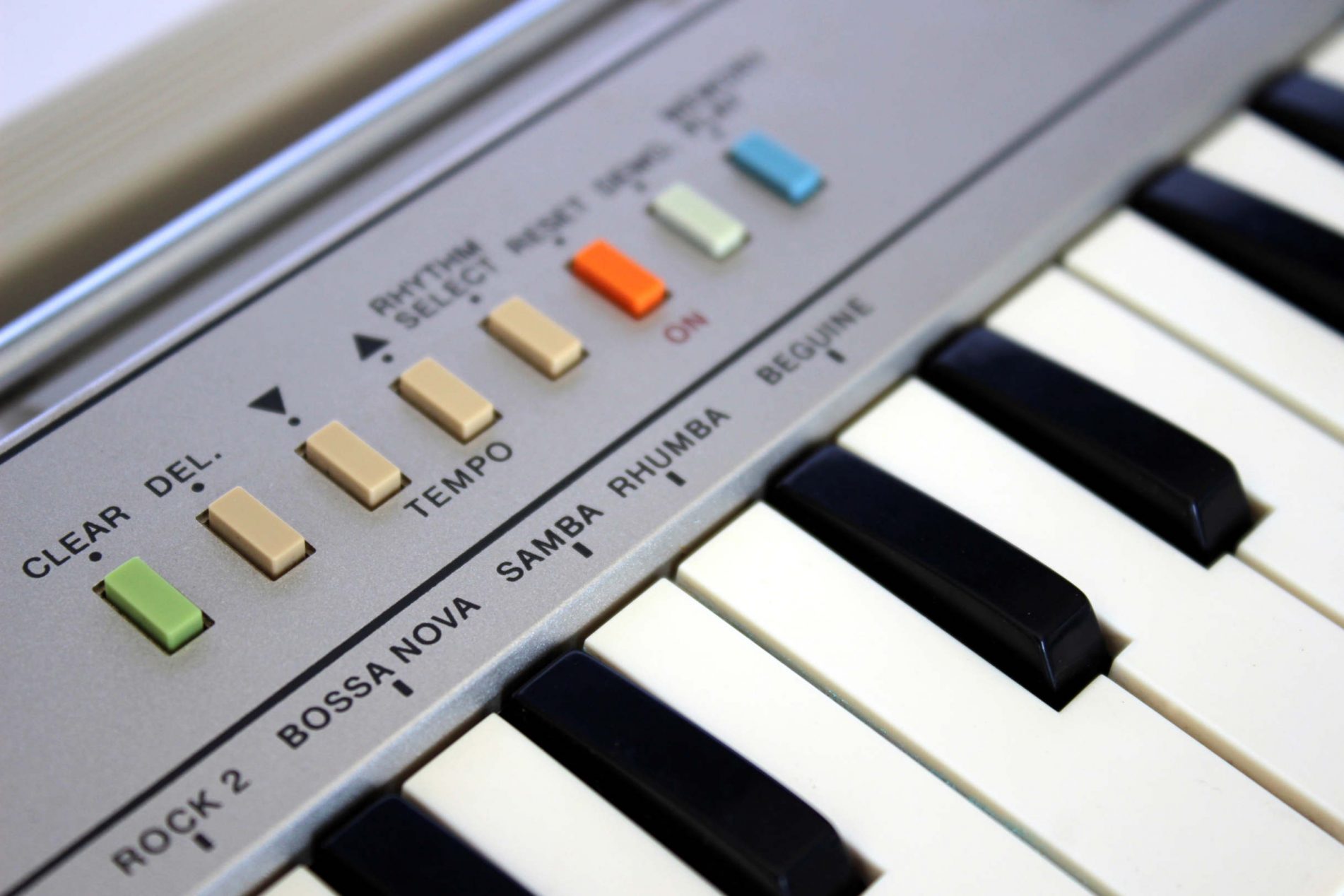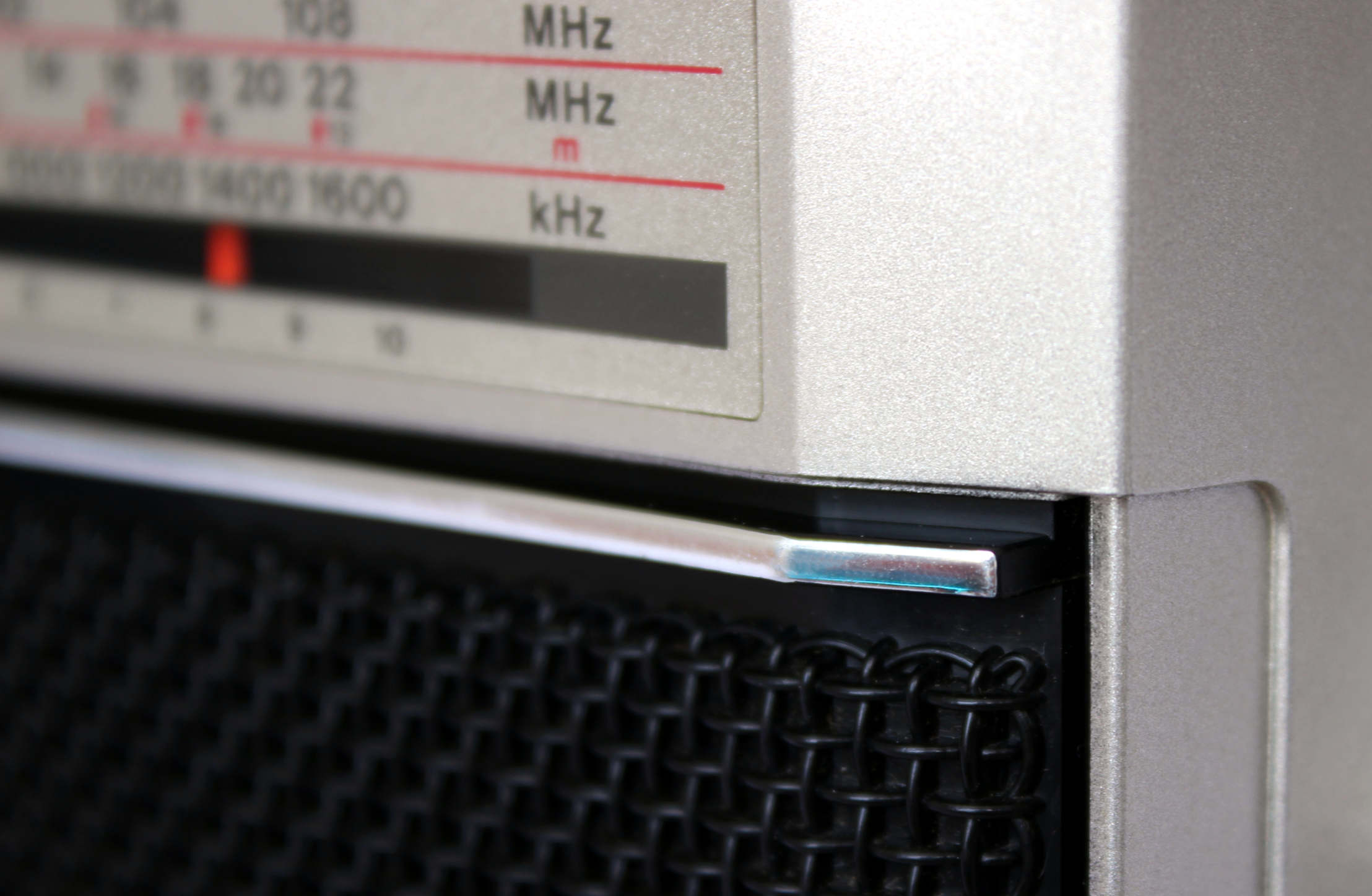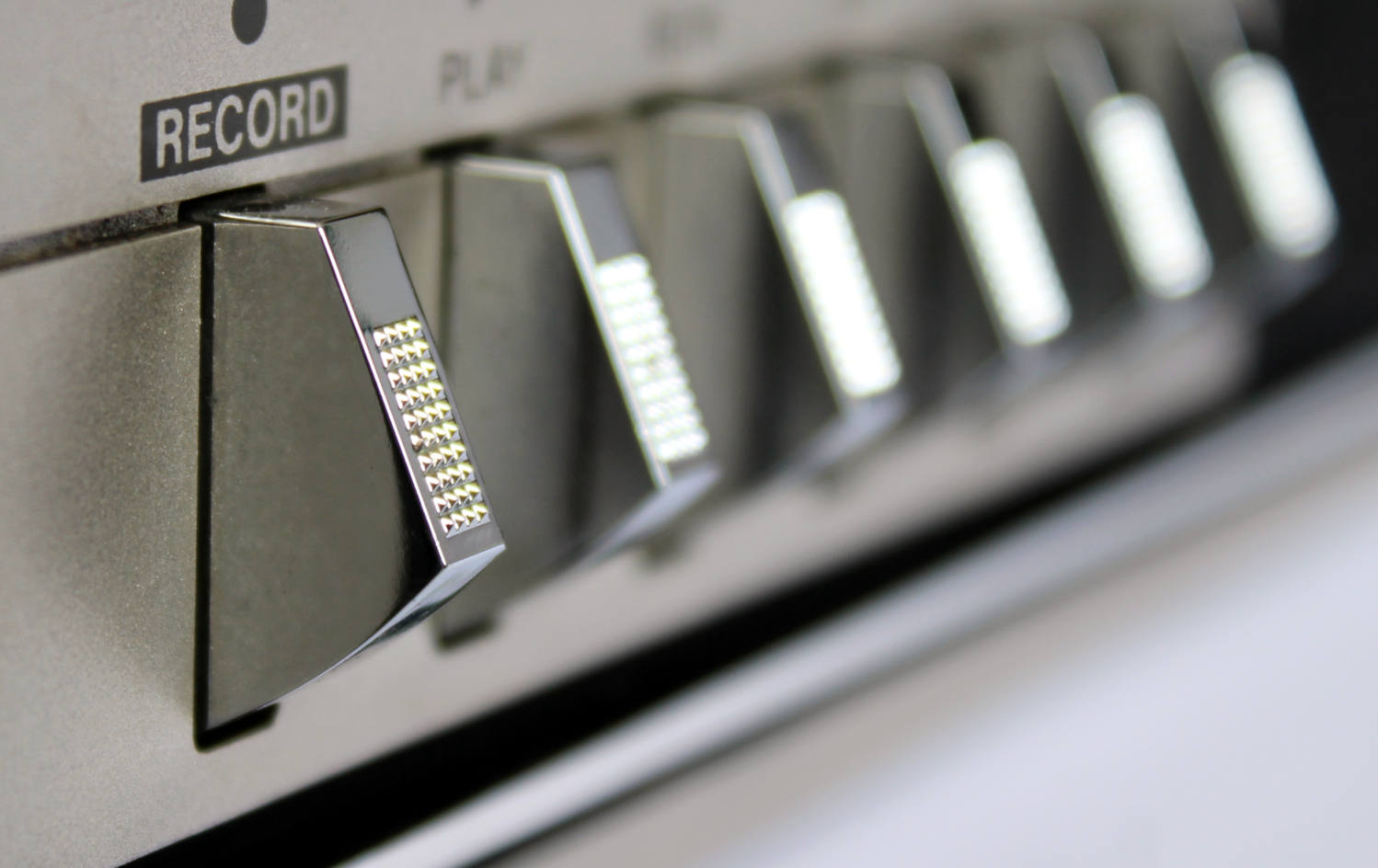 FUNCTION- Experience.
The buttons are quite small but feel good and work as they should. Casio probably could have incorporated a display screen of some kind but that might also have confused things. These crossover machines were novel toys and not meant for serious music production or playback.
The keyboard on top looks like a simplified VL-1. It makes for a perfect playing position when placed on a table, provided you are standing but can be a bit awkward if you're sitting down. It really wants to pop out and operate independently on batteries.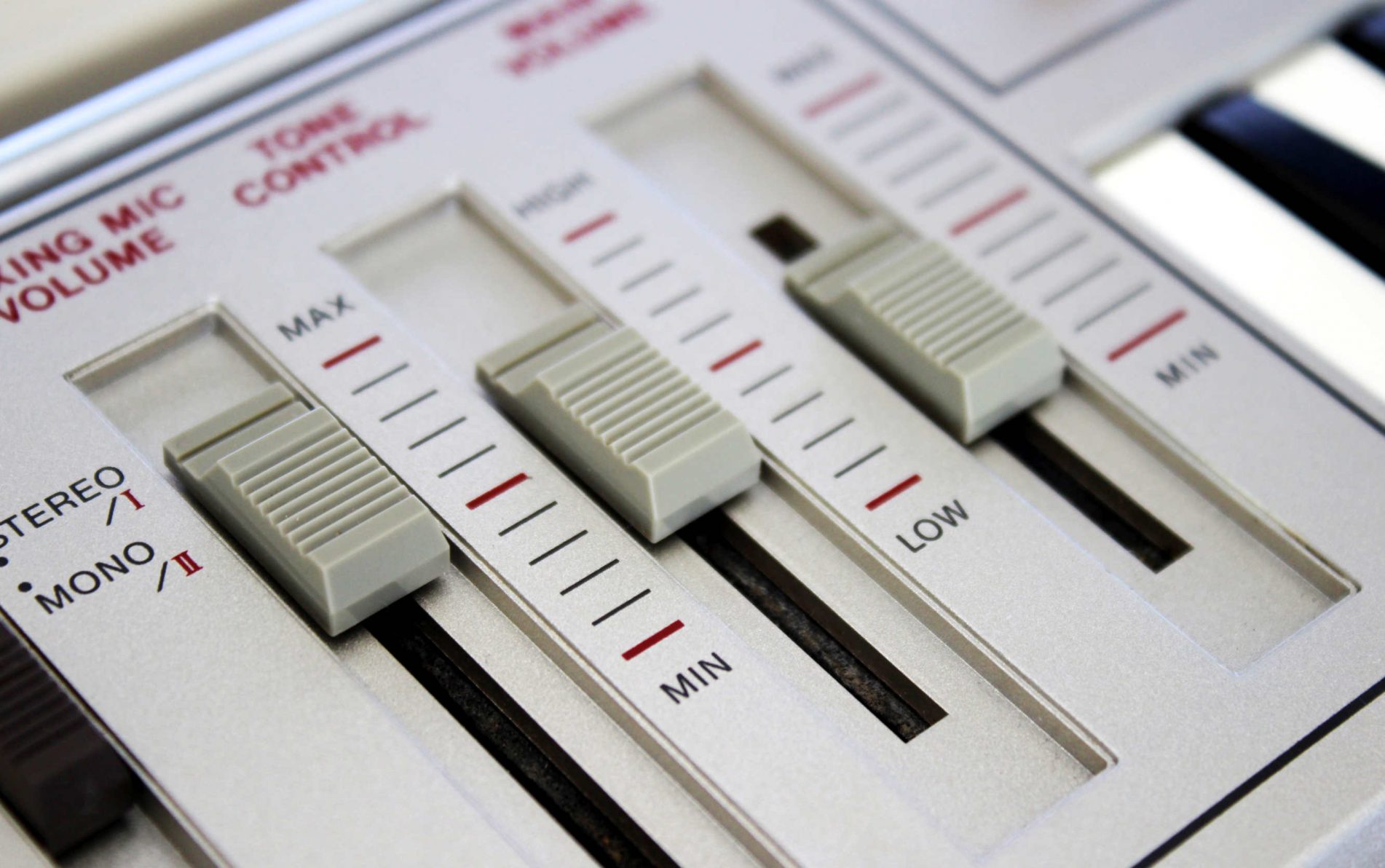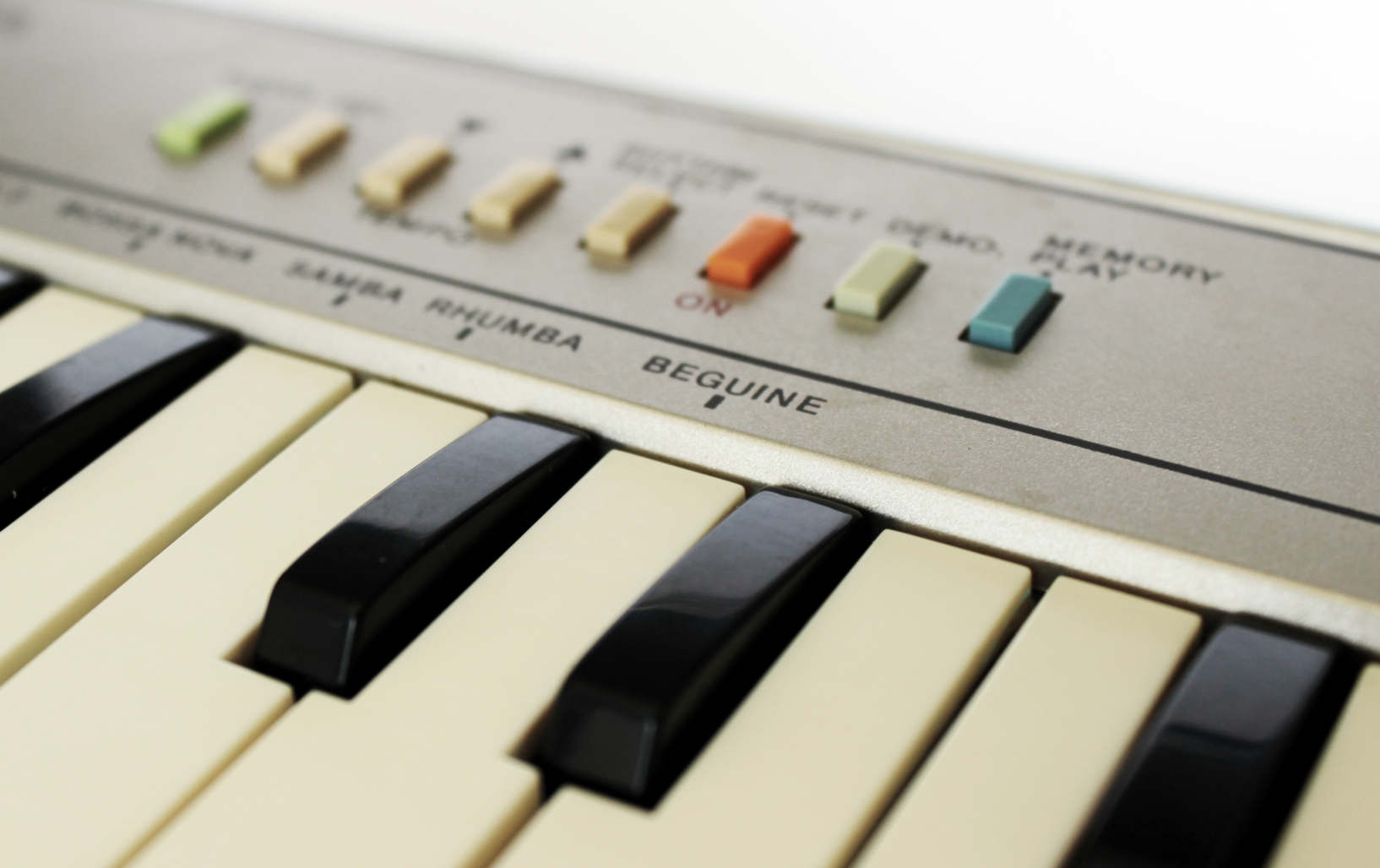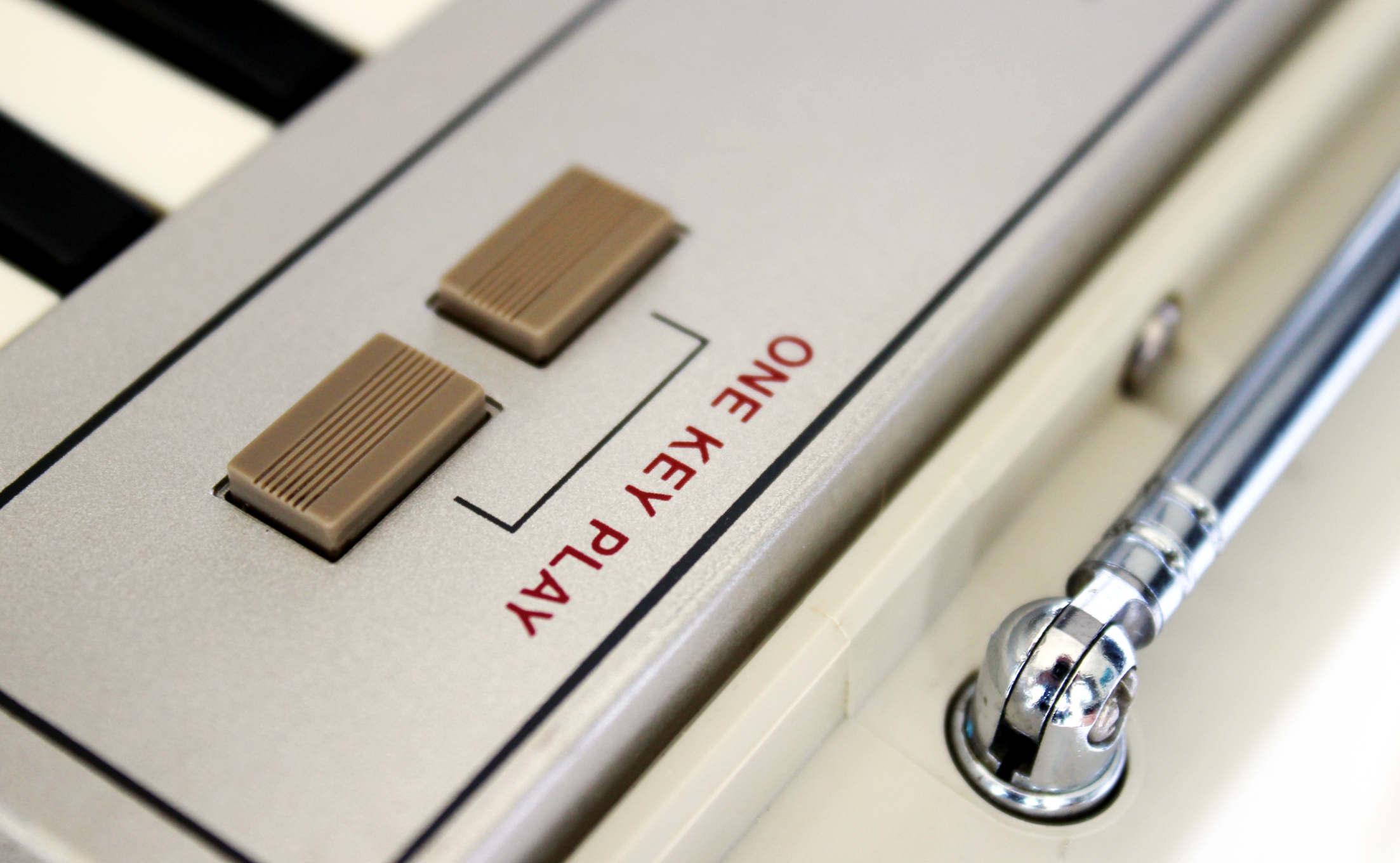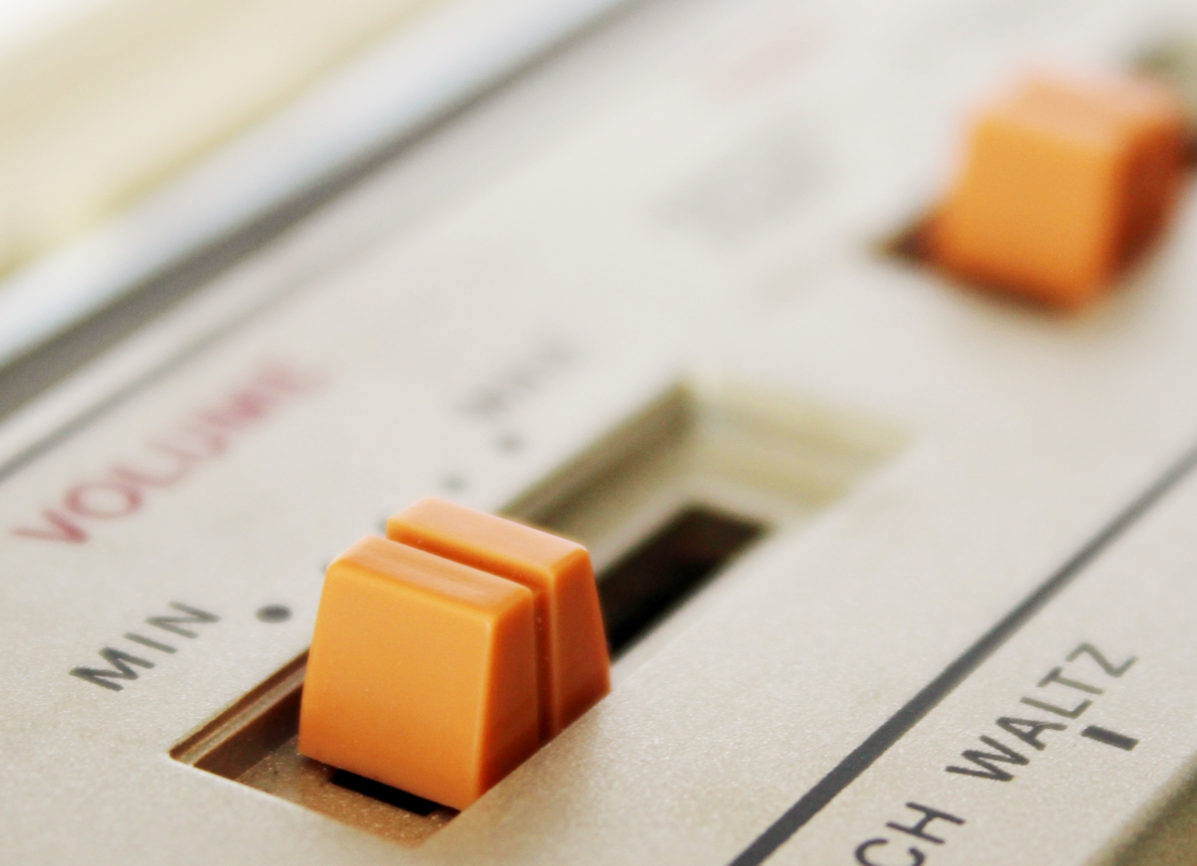 Desirability / Collectability and what to look for.
We don't know why this little machine is highly sought after and we can only put it down to scarcity. For similar dollars you are better off going for the KX-101 which is more interesting and beautiful in our opinion. CK-200 are hard to find, and unless you can wait patiently with deep pockets, you may have to settle for a non-working machine with yellowed keys.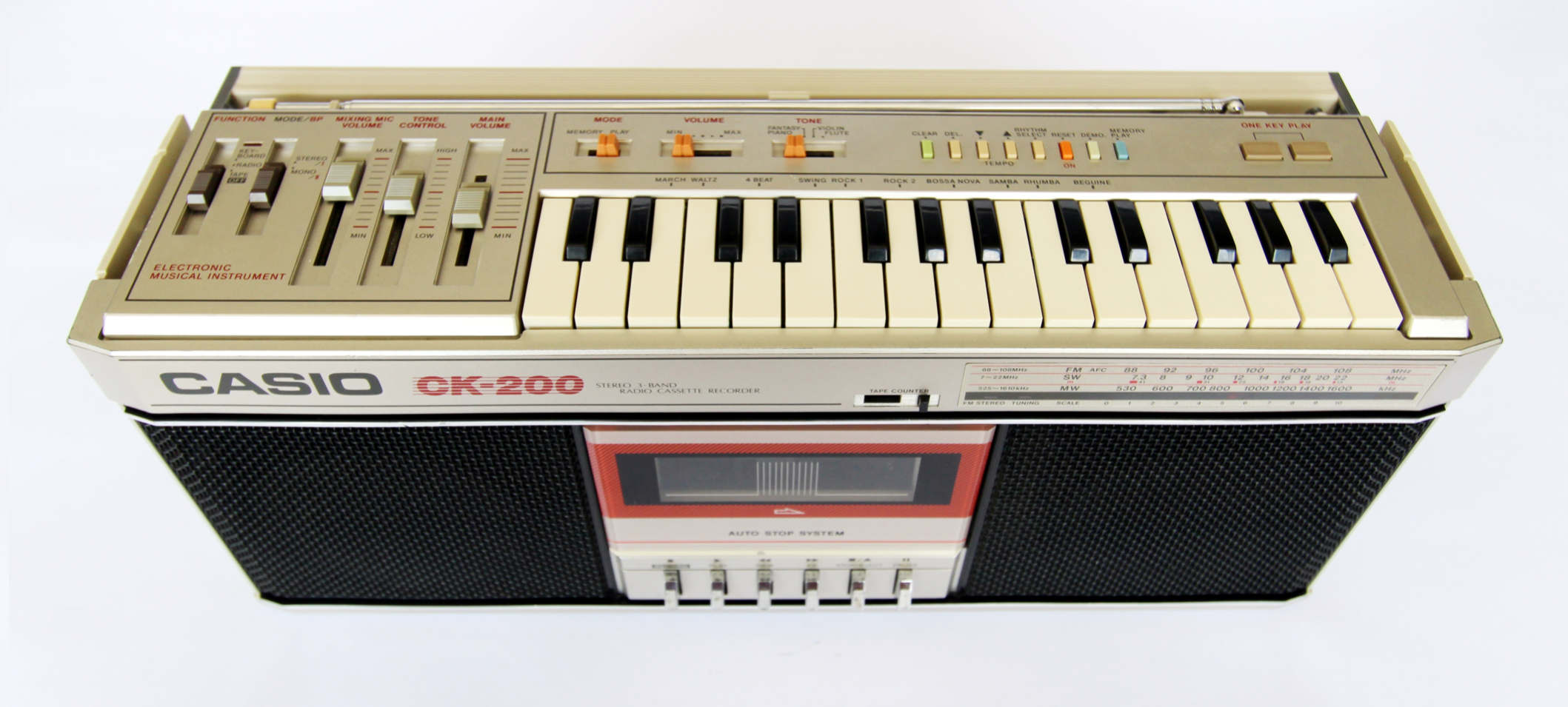 WORD OF THE WOLF
It's a cute machine to have but not worth the money in our opinion. Further to being rare, a collectible investment should be both innovative/unique and well built. We don't feel like the CK200 is particularly well built or innovative. The more commonly found KX-101 and CK500 are superior in our opinion and well worth considering as an alternative. Foe what you would spend on a good CK200 you could probably get yourself a decent CK500 with change left over for a VL-1.
The WOLF CK200
The unit in this review came from Italy and was the last to complete the WOLF collection of Casio's crossover machines.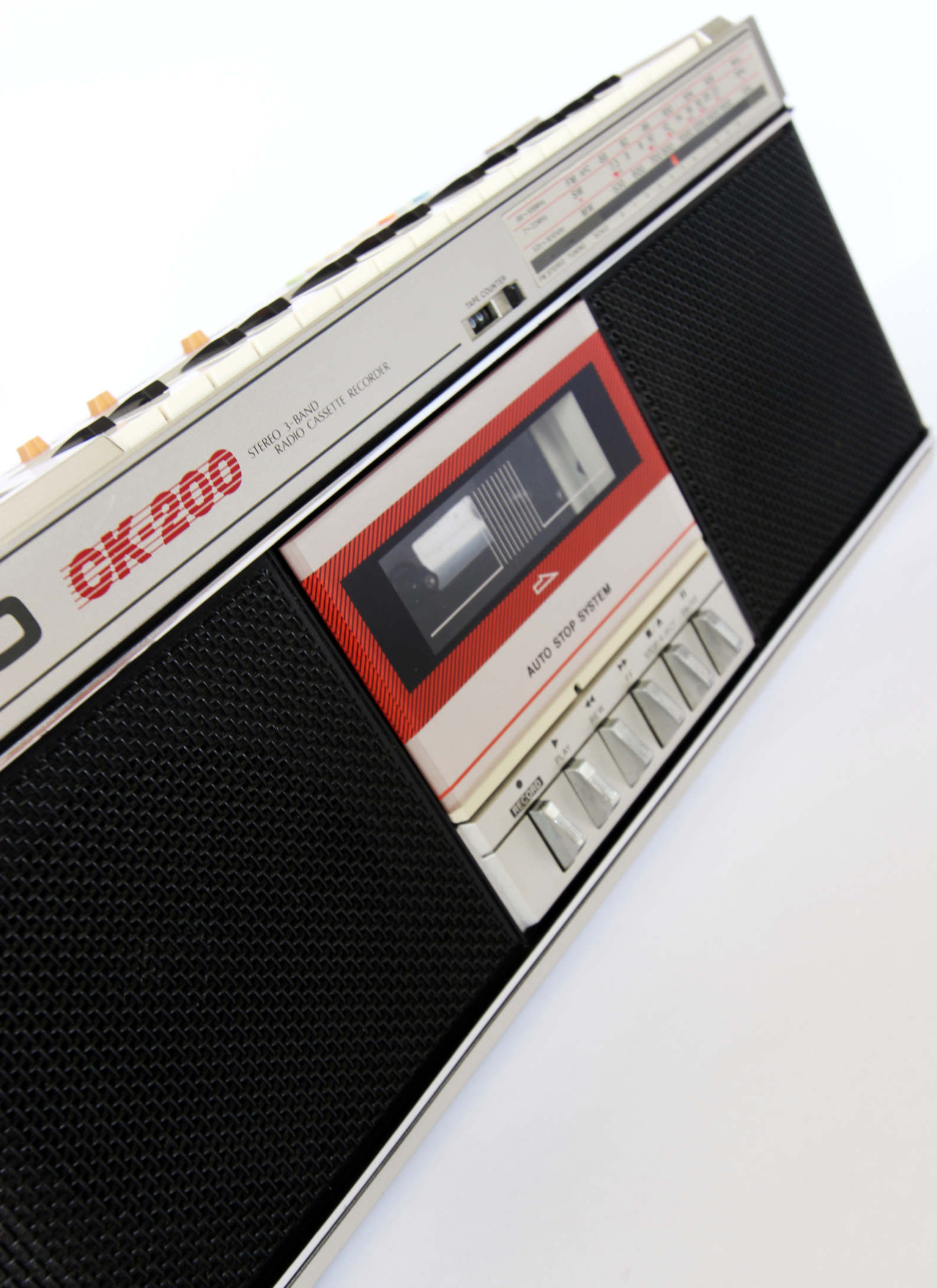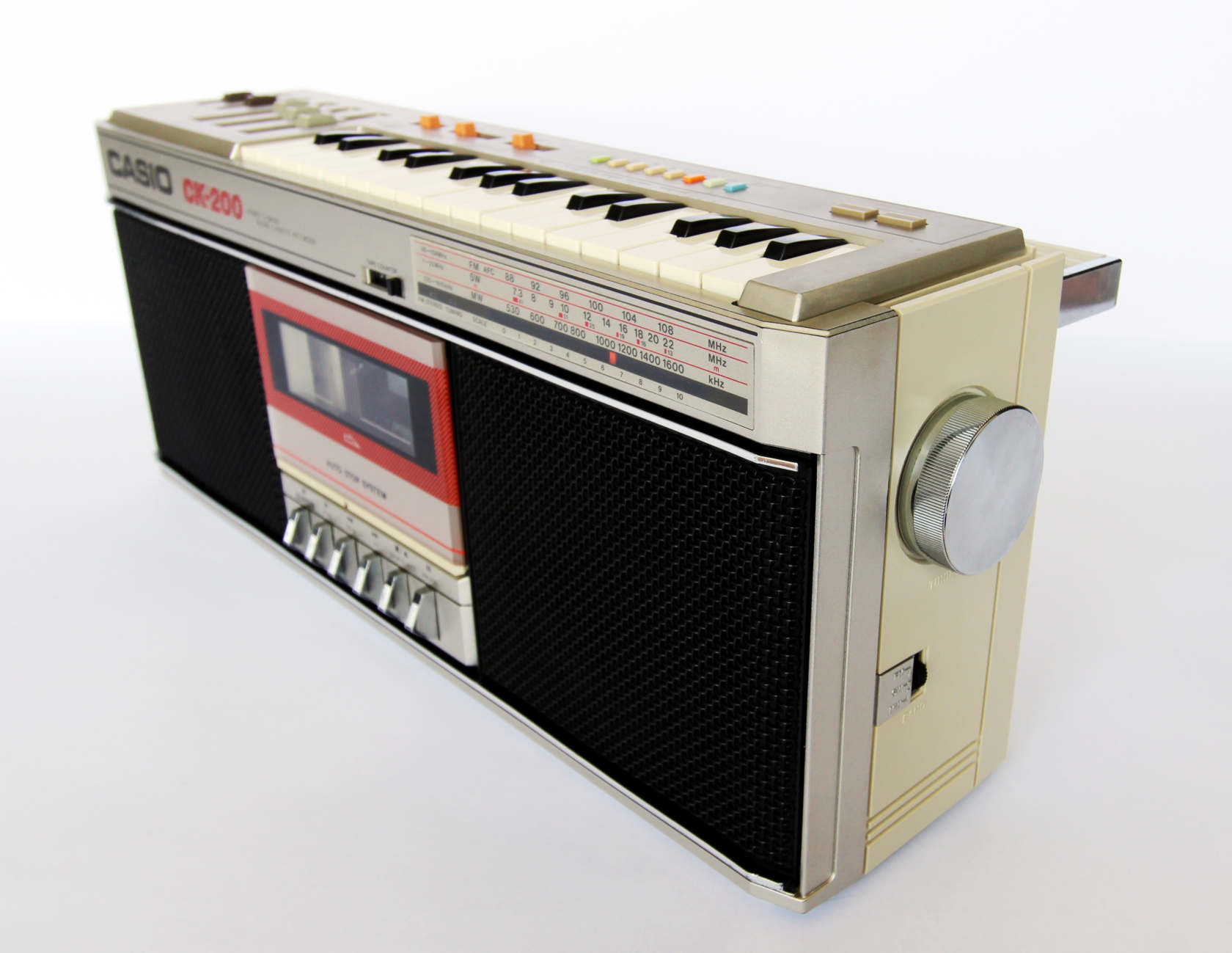 The original operation manual.


1985 Casio Keyboard Catalogs that featured the CK200 together with the CK500 and CK10.
WOLF DESIGN EXCELLENCE SCORE = 6.8
Disclaimer
The information in this review is intended for informational or educational purposes to provide readers an understanding of how something may be seen from a certain design perspective. In this case it is from the view point of WOLF DESIGNS. As design is subjective this review should only be considered as an independent opinion. Information further to being of an opinion is provided to the best of our knowledge based on our own research at the time of doing the review. We cannot be held responsible for any inaccuracies or inconsistencies and reserve the right to change or update any content as appropriate.
The final responsibility of the design resides with the original manufacturer.